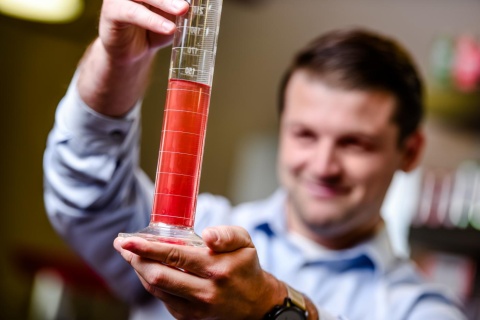 BevSource is an integrated provider of beverage development, sourcing, and production solutions to new and established beverage visionaries. Our goal is to make your beverage vision a reality more efficiently, effectively, and successfully than you ever dreamed possible.
Our People
Our clients have never let anything stop them from realizing their beverage visions, and neither do we. We hire only the most outstanding, passionate and dedicated people, and then invest heavily in their ongoing training and development. Every client benefits from our entire team working together to bring their beverage dream to reality. Our employees use their considerable abilities and qualities to make it happen for our clients every single day:
Experience: When it comes to beverage operations, our team has seen it all and managed through it all. We know what things really cost, how much time they really take, and who you'll really want to do business with.
Insight: Our Supply Chain Specialists can easily see the downstream implications of the decision you're facing today to keep things running smoothly tomorrow.
Resourcefulness: "No" is a word you'll rarely hear at BevSource. We are creative problem-solvers, relentless in finding new ways to Make it Happen for our clients.
Relationships: Our vendors, suppliers and co-packers love us and refer potential customers to us because we provide our clients with the knowledge, strategy and action plans they need to be production ready.
Respect: We respect your time, your budget and your vision, and dedicate our days to making sure we deliver the best possible return on all three
Our Company
BevSource was born when our founders saw an opportunity to transform the way beverage ideas become reality. They saw first-hand the complexity and pitfalls of the beverage industry, and wondered how novice beverage entrepreneurs with big, bold ideas could ever bring them to market on their own. They knew there had to be a better way than trial by fire and learning from mistakes.
Our People