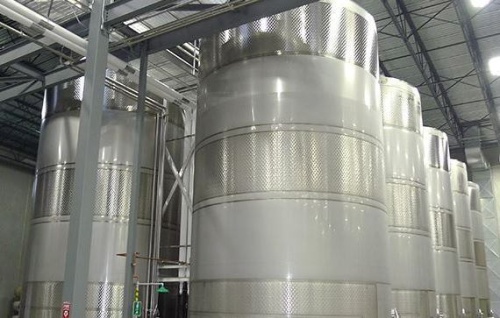 One Source for All Things Alcohol 
Whether you are an established brand or just entering the alcohol beverage category, the ingredients you choose for the base of your alcoholic beverage can have a big impact on your business. We partner with you to find the best base ingredients for your specific needs and use our purchasing power to deliver options and cost savings. 
We offer standard and premium options in a wide range of order sizes. We've researched and tested the ingredients we carry and have the importers' licenses, brewers' permits, compliance and regulatory information and formulating expertise to fill in any gaps your team may have during the alcoholic beverage formulation process.
Options we source or offer:
Spirits
Malt Base - premium and standard
Wine & OTS
Sugar brew - sucrose
Cider base
Cream based alcohol (Dairy and Dairy Free) 
Organic, non-GMO, and gluten-free alcohol options available
Our Complete Line of Services
While every alcoholic beverage undergoes a unique development and production process, having BevSource on your side will get your product on shelves sooner. We have hundreds of industry partnerships and will utilize over 20 years of alcoholic beverage industry experience to help you get to market profitably. All solutions and services are customizable to fit your needs and give your company an edge over competitors.
In addition to alcoholic beverage ingredient sourcing, we offer a full range of services to support all your development and production needs. Our capabilities include the following:
Enjoy Higher Returns With BevSource
As the owner of an alcoholic beverage company, you understand the restraints of time, money and knowledge when creating and distributing your product. By working with BevSource, you will see a substantial return on all three resources, plus these benefits:
Relieving workloads: Launching an alcoholic beverage requires significant resources, time and energy. By letting BevSource manage your company's operational planning and execution, you can focus on other tasks.
Scaling your business: Understanding your costs and margins and how they scale up is crucial to running a successful beverage business. It helps you make better decisions at every stage of the development process, especially when costs are rising and are less than predictable. BevSource has the expertise and relationships to aid you in navigating these challenges.
Greater decision confidence: There are hundreds of decisions to make when developing a beverage, each linked together through the chain. You must address everything from selecting the right ingredients, functions and claims to the proper closure and labeling, then choose the right co-packer while getting all the paperwork together. When you bring these tasks to BevSource, whether it's beverage formulation, concept development, raw material purchasing, packaging or manufacturing, we can simplify the process and present you with options and solutions.
Seamless integration of decisions: The BevSource team can predict the downstream implications, such as packaging, compliance and taxes, for every decision your business makes.
Greater industry insights: Working with BevSource lets you establish your business on a solid foundation of hands-on knowledge. We have years of experience working with alcoholic beverage manufacturers and will connect your company to a partner that fits your needs and vision.
Unique business solutions: We customize our service offerings to match your operation's capabilities and vision.
Choose BevSource for Your Alcoholic Beverage Consulting Needs
BevSource has been serving the alcoholic beverage industry for decades. We proudly provide beverage development, sourcing and production solutions for new and established companies.
If you require alcoholic beverage consulting services for your new product, BevSource is your solution. We can work with your company from start to finish or at any stage of development. Request a quote on ingredients today or contact our alcoholic beverage specialists to learn more about our services.