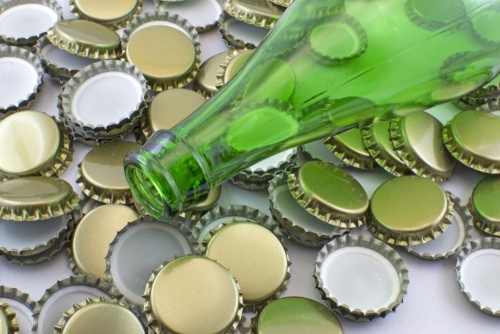 Cap Your Beverage with Confidence 
Your beverage's cap, lid, or closure protects your product and your customer. Our team has worked with nearly every closure type including press-twist (PT), continuous thread (CT), roll-on pilfer-proof caps (ROPP), Stelvin closures and crown caps, lug caps, can lids (ends or shells can be brought into this) . Whether you are looking for a tamper-evident product or a lid that is custom-printed, we'll help you find exactly what you need at the most competitive price possible. 
If you're not sure which style of cap or closure to choose, our experts can outline your choices and help you decide which cap, closure, or lid is best for your beverage's manufacturing needs.  
Send us your requirements and we'll get started and contact you promptly! 
Some of our styles include:
ROPP Closures
PCO
Tamper Evident
Specialty Closures
Cork
Bar Top
Aluminum Can Ends
Our crown caps are available in 26 mm or 29mm in the following:
Twist off
Pry off
Plain gold
Solid colors
Custom printed
Liner profiles include:
Standard
Oxygen barrier
Oxygen scavenger