Aluminum Cans and Bottles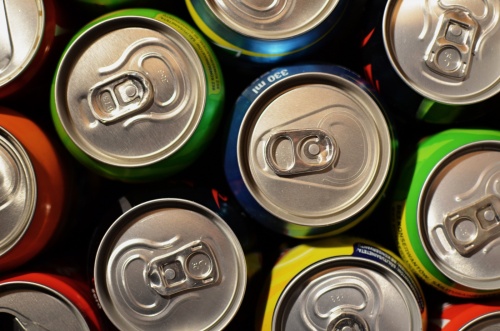 Choose BevSource for Sourcing Your Aluminum Beverage Cans and Bottles
If you're considering aluminum cans or bottles for your beverage, BevSource is your first source! 
We can guide you through the process of selecting the best option for your needs. Our longstanding relationships with a number of manufacturers means you have access to quality product, consistent supply, and competitive pricing. We have a range of sizes in stock and can also accommodate custom orders and orders as low as two pallets on a number of products. 

Access the Advantages of Aluminum Beverage Cans and Bottles
Aluminum soda cans and bottles are small, lightweight, and airtight beverage containers.
The compact size and light weight of aluminum means less fuel required for transport. 
Aluminum cans and bottles require less cardboard packaging for transport.
Aluminum packaging is sustainable and can be recycled repeatedly with no limit.
Aluminum is one of the most environmentally friendly metals on the planet.
Aluminum cans are impervious to light that can oxidize a beverage.
Aluminum Can Manufacturers
Aluminum cans are one of the most popular beverage packaging solutions in North America and worldwide. American manufacturers produce around 100 billion aluminum cans each year for beverages. Companies like Ball Corporation, Ardagh Group and Crown holdings are the U.S.'s most prominent aluminum can producers.
Aluminum's historical popularity and contemporary rise in demand come from the material's versatility and reusability. The Environmental Protection Agency reports that over half of the U.S.'s aluminum soda and beer cans are recycled. 
At BevSource, we're one of Ball Corporation's preferred partners and work with over 300 other beverage packaging and ingredient suppliers. We can help you navigate supply chain challenges and can offer both short-term and long-term supply solutions.
As a BevSource partner, you'll access sustainable aluminum cans in the quantities you need and at our preferred rates, even when you place a small-scale order. Work with BevSource for valuable beverage packaging products with minimal risk. 
Check out this piece on beverage production to learn more about aluminum soda can manufacturing processes. 
Looking for an Aluminum Can Supplier? 
BevSource is ready to embrace your brand and turn your new beverages from concepts to shelf-ready products. We'll leverage our expertise, resources and connections to propel your beverage brand to success. 
As your aluminum can partner, we'll guide you to the right can for your liquid product and recommend the best liners for your brand. You'll also gain access to our reliable supply of aluminum from leading manufacturers like Ball Corporation. Choose BevSource for a broad range of aluminum cans and accessory options.
5.5-Ounce to 32-Ounce Blank Aluminum Cans 
BevSource will connect you with the ideal aluminum can for your liquid product. We work with manufacturers like Ball Corporation to provide numerous types of cans, including standard cans, crowlers, sleek cans, slim cans, cap cans and more. You can consult our experts to determine which can will help your product perform the best.
Brite or Printed Cans
Printed and Brite cans feature aluminum as the outer layer rather than a paper design or label. A printed can has graphic designs directly on the can, which opens opportunities to save on labels for your final run. Brite cans are blank aluminum cans that you can use with can decorating options such as pressure sensitive labels, shrink sleeves or even digital printing.
FAQ: What is the minimum order quantity for aluminum cans? 
Brite cans are available to be purchased in quantities as low as 2 pallet increments.  
If you are looking for decorated cans, direct print cans have a 1-truckload minimum; however, our digital print and shrink-sleeve solutions allow us to offer lower minimums per SKU. Reach out to learn more.
Custom-Decorated Aluminum Cans
At BevSource, we're committed to providing aluminum cans that communicate your brand. We partner with can artwork experts who will collaborate with you to design custom aluminum cans that express your company's and product's branding.  
Aluminum Can Pull Tabs and Decorative Can Ends
The right lid will protect your product and ensure customers can access it when they want. BevSource offers numerous end options for aluminum cans that preserve the beverage and enhance the drinking experience. We'll source the appropriate end for your can type. Our options include press-twist (PT), Stelvin closures and crown caps, roll-on pilfer-proof caps (ROPP), continuous thread (CT) caps, can lids, lug caps, 202 large opening ends (LOE) and more.
From custom end and tab colors that portray your brand identity to rugged spill- and tamper-proof structures, we'll connect you with the ideal lid for your product.
Can Liners
Interior can lining protects your can and your liquid product. Coating the inside of a can with an epoxy lacquer or polymer prevents chemical reactions between the metals and liquid that could cause corrosion. Can liners are necessary for any carbonated beverage to protect your can, your beverage and your customer. We'll test your can lining at The Lab using our SpecMetrix®-certified testing machine. 
Looking to Buy Aluminum Cans or Bottles?
Are you looking for aluminum beverage cans or aluminum bottle supplies? With our extensive network of suppliers and specialized expertise, we can reliably source the right packaging for you at the best possible price. Get a quote from one of our beverage specialists today!