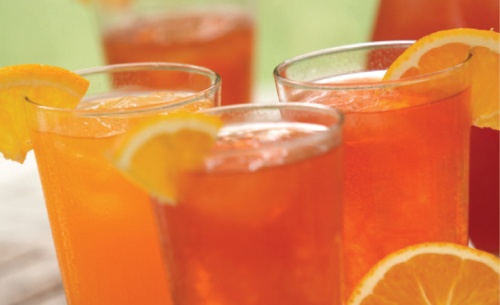 Squeezing Out Every Ounce of Innovation
Incorporating quality fruit and vegetable juices, purees, and concentrates into your beverage opens up a world of opportunities. From reducing added sugar and enhancing nutritional benefits to creating a unique flavor combination, BevSource can help you find the perfect juice or concentrate to help your beverage stand out. 
Get a Quote on Juices and Concentrates
Trying Something New?
We specialize in helping you solve formulation challenges and finding difficult-to-source items. 
The Right Quantity at the Right Price
Whether you need a pail or a tanker, we can help find the best source and the optimal price. We work with a consistent group of suppliers on a regular basis, so we know where to go to find exactly what you need and how to leverage opportunities to collaborate, negotiate, and structure win-win partnerships that give you and your product an edge. 
Juice Concentrates
Purees
Custom Blending
Small format to large format pack sizes (pails, drums, tankers)
Aseptic Fruit Purees
Aseptic fruit purees are gaining popularity as one of the most common forms of fruit used in beverage production. A fruit puree is made of cooked fruit that has been ground or pressed into a paste, then packed into a box or pouch. The fruit inside the container is 100% natural. You can find fruit purees for many common and unique beverage flavors, including apples, mangos, sweet cherries, and strawberries. 
There are multiple types of purees, but aseptic purees are the best for the beverage industry. These ingredients undergo aseptic processing, meaning the product and packaging are sterilized. The aseptic puree production process eliminates organic contaminants so that the fruit stays fresh longer. 
Why Use Aseptic Fruit Purees for Your Beverage Product?
Manufacturers choose aseptic fruit purees for beverage production for several reasons. Your beverage company can use a fresh, natural fruit puree in your recipes to achieve the most authentic fruit flavors with the most nutritional value. 
Additionally, aseptic production extends the fruit's shelf life to 18 months. Your beverage company can use aseptic fruit purees to access seasonal fruits year-round. As a result, your top-performing seasonal beverages can stay in production year-round. Plus, sterilized fruit can be added to a beverage at any point in production, which improves efficiency while giving you more freedom when developing recipes.
What's more, aseptic fruit purees are highly versatile, making them ideal for flavoring any beverage. Your company can use a fruit puree to produce juice, soda, sparkling water, slushies, beer, hard seltzer, cocktails, and other drinks. If you want your product to have a natural fruity flavor, aseptic fruit purees are the best choice for your beverage. 
BevSource's Extensive Network of Fruit Juice Concentrate Suppliers 
The ingredients you use to produce your drink make a difference. Your drink's taste, production and marketing depend on the ingredients that bring it to life. At BevSource, we know that a quality drink starts with the right ingredients. Aseptic fruit purees are the best choice for producing juice and other fruity drinks. 
You can count on BevSource to connect you with the aseptic fruit purees you need for beverage production at any scale. We'll tap into our network of juice concentrate manufacturers and suppliers to ensure you receive the best ingredients to boost your beverage above the rest. You can always count on us for competitive prices and stellar customer service, so choose BevSource for wholesale fruit purees. 
Jumpstart Your Juicing Project Today
BevSource has the procurement expertise and connections to be your trusted fruit and juice concentrate supplier. For more information about our ingredient sourcing services, request a quote online today!