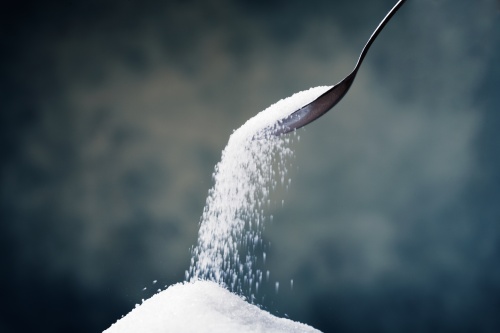 Don't Let Selecting a Sweetener Stress You Out 
The world of sweeteners is rapidly evolving, and choosing the right one for your beverage is critical. BevSource offers a wide variety of natural, organic, and artificial sweetener options sourced from leading manufacturers. We're ready to share our expertise and collaborate with you to create a unique and innovative sweetener solution for your beverage.
Quality Counts
We strive to exceed all industry standards. Our goal is to deliver you the best sweeteners from around the world and help you optimize them in your formula to create a competitive advantage for your beverage. 
Flexible and Affordable
We leverage our buying power to get you competitive pricing and low minimum order quantities (MOQs). Our broad supplier network means we can find what you need faster and negotiate shorter lead times to keep your project on schedule. 
Sweet Solutions for Sugar Replacement
Here is a list of some of the common sweeteners we source. We're always adding new options, including high-intensity and organic sugar alternatives, and are on the lookout for what's next in the world of sweeteners. 
Erythritol
Sucralose
Stevia (Organic, NGP-verified) 
Xylitol
Monk Fruit
Allulose
Cane and Beet Sugar (Organic, Non-GMO) 
Honey
Syrups
Agave
Ace-K (Acesulfame K)
Custom blends 
Others
Finding an Erythritol Supplier
Buy erythritol in bulk through BevSource and trust that it comes from our reputable ingredient partners. Get in touch to learn more about why erythritol is growing in popularity.
What Is Erythritol?
Erythritol is a natural sweetener that you can use as an alternative to sugar in the beverages you produce. Erythritol is found in nature, giving fruits like peaches, grapes, pears, and watermelons their refreshing sweetness. It can also be created for large-scale production. Ingredient producers make erythritol by mixing natural plant sugars with water, then fermenting the mixture in natural cultures. 
Why Use Erythritol in Your Beverage Product? 
As a unique type of sugar alcohol, erythritol offers numerous advantages for beverage producers. 
Erythritol contains fewer calories than many other sugar alcohols. While table sugar contains 4 calories per gram and xylitol has 2.4 calories per gram, erythritol has only 0.24 calories per gram. Despite the caloric drop, erythritol retains 70% of the sweetness that other sugar alcohols impart into your drink formulas. 
Additionally, research finds that erythritol is nonglycemic, noncariogenic, and has antioxidant properties. Using this low-calorie sweetener in your recipes can establish your beverage as a healthier alternative to similar drinks containing sugar and other sweeteners. 
Beyond its health benefits, erythritol can improve how customers experience your drink. Whether you use erythritol alone or with stronger sweeteners, it improves taste and texture. 
Ultimately, erythritol provides functional and sensory benefits that improve your beverage's quality while expanding its branding potential. 
BevSource Offers Wholesale Erythritol in Bulk
BevSource is your home for the high-quality ingredients you need to perfect your beverage. We connect with leading ingredient suppliers to deliver erythritol in the quantities you need for any small- or full-scale production. 
When you work with BevSource, our experts will ensure you receive the ingredients you need to produce a delicious drink at a price that empowers you to succeed in your market. We'll help you evaluate ingredients, select the right sweetener and secure a deal that makes producing your beverage product possible. Our vast experience and broad supplier network allow us to provide the most reliable ingredient-sourcing options for the beverage industry. 
Partner With BevSource for Sweetener Supplier Identification and Sourcing
Ready to obtain ingredients that make your beverage as delicious and marketable as possible? BevSource can help. We encourage you to request a quote to learn more about our beverage ingredient sourcing services.