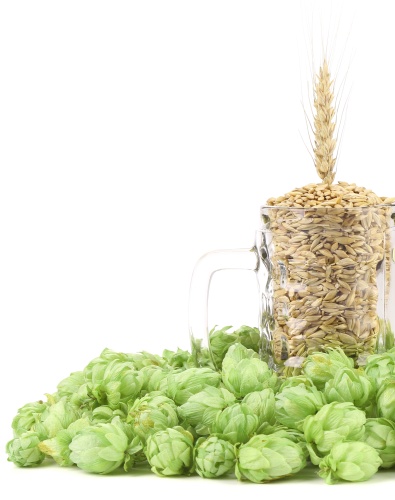 Everything You need to Brew Your Best 
A standout beer starts with the best brewing materials. We take pride in supplying our customers with brewing materials that contribute to unique flavor profiles and distinct products.  Let us help make your next brew a success.
When you work with BevSource, you're not just buying ingredients, you're getting years of beverage sourcing and production experience. We've worked with our suppliers for years, building relationships, getting to know their products, and finding the best suppliers for each unique project. 
Whether you're looking for better pricing on an ingredient, or something specific  for a custom brew, we can help you find the perfect match at the best price possible. 
Brewing materials we source: 
Hops
Malt
Yeast
Spices
Hemp
Extracts
Juices, concentrates & purees
Our Sourcing and Procurement Process
As a beverage business owner, you know smart purchasing and a reliable supply chain are vital in giving your company an edge over the competition. Sourcing and procurement are more than finding and brewing raw materials or innovative flavors — it takes understanding the market and suppliers and using this knowledge to optimize your buying power.
At BevSource, our team aids in sourcing and procuring items for brewers and other beverage companies daily. Instead of shopping around for the best deal, you will have access to a vast, reliable network that can supply everything you need.
Throughout our decades in business, we continually developed and refined our sourcing and procurement process to provide the most benefit. Our current process involves the following elements:
Evaluating Ingredient Suppliers
We can guide you through evaluating suppliers to anticipate their impacts on your beverage's brand and your capacity for profitable expansion. Some of the questions we will ask our ingredient supply partners to determine if they are right for your beverage company's needs are:
Is the supplier reliable?
Can the supplier scale with you as your business grows?
Has the supplier earned a reputation for excellent customer service?
Do the experience and certifications of the ingredient supplier coincide with your company's needs?
Connecting With the Right Suppliers
After selecting your ingredients, you can leverage BevSource's reputation and relationships with many suppliers to access unique buying opportunities. Let us help you find and connect with the suppliers you need to make your beverage one of a kind. 
Our Commitment to You
When you choose BevSource for sourcing and procuring your brewing materials, your time with us will be about creating sustainable business value. Our clients are at the heart of everything we do and the agility of our sourcing partnerships allows our customers to enjoy secure services at an optimal supplier cost and quality.
At BevSource, we drive the agenda for a sustainable business from barley to bar. Through our services, we aim to create an impact beyond costs and gains while maintaining the sustainability of your business.
As a member of the BevSource family, you will enter a valuable and trustworthy business relationship. We offer services ranging from identifying where to buy malt or fruit puree for brewing to locating solutions for sustainable packaging materials. Some of the things we care strongly about include the following:
Respecting our client's time, budget and vision
Creating and maintaining beneficial relationships
Being resourceful and creative problem solvers
Utilizing industry insights to make the best decisions for today and tomorrow
Using our experience to ensure the success of your daily operations 
Find the Brewing Supplies You Need With BevSource
At BevSource, we pride ourselves on going above and beyond to help brewing companies find the specific ingredients they need to make their brew one of a kind. With a full spectrum of services, you can trust BevSource to benefit your company at every stage of the development process. Request a quote on brewing materials to learn more about how we can help you find the right solution for your beverage needs.