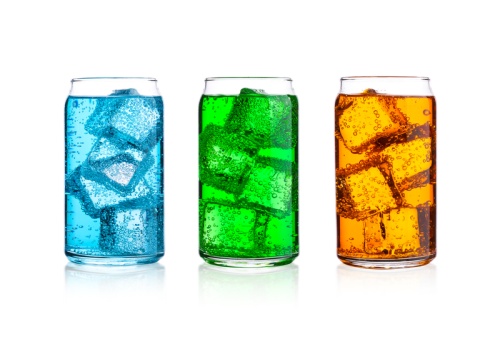 Carbonated Soft Drink Formulation and Development
Carbonated soft drinks are generally sweet, non-alcoholic effervescent beverages. Some of the most well-known examples of carbonated soft drinks are Coca-Cola, Mountain Dew, Sprite, etc.  
Most scholars believe carbonated soft drinks were first mass produced around the 1850s, with manuals for bottling operations popping up around this time. These drinks have long been a favorite among children and those with a sweet tooth, since they often contain a high amount of sugar and taste almost candy-sweet. 

Carbonated Beverage Production, Manufacturing and Co-Packing
Today, soft drink manufacturers are adapting to consumers demands for more novel flavor profiles and more healthy choices. Soft drinks such as Spindrift, which is carbonated water mixed with fruit juice and a small amount of natural sweetener, appeal to a more health-conscious crowd. The industry is ripe for innovation, with customers on the lookout for more premium soft drink beverages with interesting flavor combinations. 
Consumer brand loyalty can make entry into the market difficult. There appears to be room for growth in the market of soft drinks that are lower in sugar and calories, with the recent backlash against sugar in almost all areas of the health and wellness world. 
Related Services for CSD Beverages: