BevAdvice for Beverage Startups from Sales & Marketing Consultant, Andy Stallone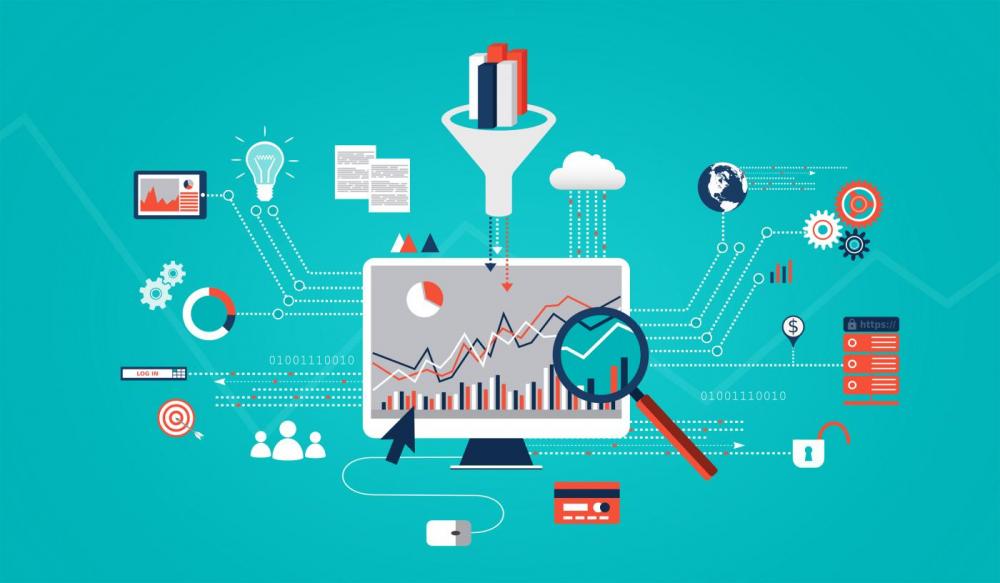 Andy Stallone understands what it takes to bring a beverage brand to the next level. After growing his family's catering business in New York and Florida, he co-founded a beverage distribution company that ultimately achieved master distribution rights for Florida, Georgia, and Alabama. Andy's work on both the distributor and supplier side of the business, and his experience launching brands like Nantucket Nectars, Fiji Water, Hansen's Natural, and Red Bull, have provided him with a unique and valuable perspective that he now shares with beverage entrepreneurs through his work with SAS Sales and Marketing.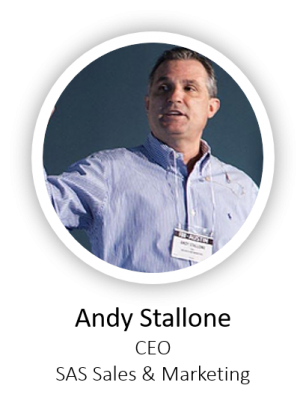 We had a chance to ask Andy some of the most pressing questions beverage entrepreneurs have about sales and marketing and what it takes to grow a successful beverage brand in today's competitive environment.
Q: What is one piece of advice you often give to beverage entrepreneurs who are looking to grow their business?
The first piece of advice I always give is to have a focus and a plan for your launch. You should think about a single territory and do what you need to be successful in that territory. It's better to be great in a small territory than to be mediocre in a larger region. The saying that sticks with me is, "A mile deep and an inch wide." If you select a smaller area, you have the resources to do what you need to do to be successful. There are a lot of activities required to build your brand and your business. From point of sale to slotting, promotions, demos, and events, you need to be able to focus your time, resources, and capital. Anyone can open up a slew of accounts, but that isn't the measure of success. You need to be able to earn and sustain repeat business.
Q: What is something that is often overlooked or underestimated by people who are launching their first beverage?
Many people still underestimate the time and money it takes to create a successful beverage. Everyone wants to try to go faster, bigger, and cheaper, but there is no getting around the investment needed for lasting success.
Q: What is an example of a trend you are watching that is significantly influencing beverage companies more now than it has in the past?
The consumer has become so much more discerning. They have more opinions on what they want. From looking at packaging and its effect on the environment to researching GMO vs. non-GMO ingredients and regulating the intake of sugar and artificial sweeteners, today's beverage consumer knows more about brands and expects more than ever before.
Q: What are the most successful beverage companies doing well that others are not?
Successful beverage companies just seem to do everything right. There's no luck involved. They have a brand that resonates. They have an excellent management team and a sales team that is top notch.They have the resources to be successful, and they deploy those resources in a smart fashion. There are no shortcuts or secret tricks. It's intelligent people making the right decisions and learning as quickly and efficiently as possible.
Q: What are some of the most exciting and promising developments you've seen in the world of sales and marketing for beverage companies?
Technology has advanced so you can now reach any consumer. Even just ten or fifteen years ago, there was no cost-effective way to ship beverages and grow your customer base. Now you can ship almost anywhere, and some brands have built their entire distribution system online. The opportunity to develop your business online is growing exponentially.
Q: What are the most common pitfalls that beverage companies encounter on their journey to growing a successful brand?
The challenge for beverage entrepreneurs is the same challenge that most entrepreneurs face – keeping focus and discipline. The temptation is always there to chase a new opportunity instead of sticking to your plan. For example, say you're going to launch in New York City. Then you go to a tradeshow, and someone from Cleveland approaches you with an exciting opportunity. So, you send your products to Cleveland and soon realize that you can't follow up and you can't deliver what you need to be successful. Staying planned and focused avoids the diversion of time and resources to short-term distractions that don't contribute to your long-term success. 
Do you have questions about how to better market and sell your beverage? Reach out to Andy and his team to learn how they can help grow your brand. From planning your product rollout, to developing your sales and marketing strategy and distribution network, SAS Sales and Marketing partners with growing beverage brands to maximize their resources and achieve success.


Andy@sas-sales.com
sassalesandmarketing.com 
561-350-6397