Is Your Vision Clear? Sharpening Your Brand Message for Investors and Consumers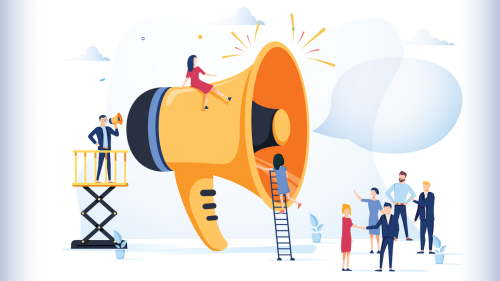 Having a clear, compelling brand message is crucial for any startup, but especially for those in the beverage industry looking to stand out in a crowded marketplace. Whether you're pitching to prospective investors or introducing your product to consumers, being able to effectively communicate your brand essence in a short elevator pitch can make all the difference. Clarifying your brand message is also essential when looking to appeal to venture capitalists, retail purchasing managers, or everyday consumers. Read on for advice on sharpening your vision and perfecting your pitch.
The Importance Of A Clear Pitch
For fledgling beverage founders, crafting the right brand narrative and knowing how to tailor it for different audiences represents a key hurdle on the road to success. Without a crisp, concise way to convey your product's origins, purpose, and differentiators, you risk losing potential backers and customers. The foundation of conveying your brand effectively is crafting a compelling elevator pitch. This short description, ideally 30 seconds or less, should capture the essence of your beverage and get key stakeholders excited about your vision. 
You want to position yourself relative to the other players your customers know. As one leading business expert explains, "It's important to ensure your customers aren't having to figure out what you're offering. Your proposition should be immediately clear and unambiguous". The key is keeping it short, punchy, and compelling while touching on these core elements. With practice, you can convey your vision clearly in a way that piques interest, and leaves them wanting to learn more.
Crafting Your Elevator Pitch
When designing your pitch, start by distilling your brand down to its core. What single idea or emotion does your product evoke? This could be health, refreshment, relaxation, adventure, sophistication, or novelty. Define the one or two words that encapsulate your brand DNA.
Next, highlight your beverage's origins and backstory briefly to provide context. Share details on how it was created, any unique ingredients, and your inspiration behind it. This creates a connection with your audience. For example, maybe you're focused on developing a brand that's focused on health and natural ingredients. Being clear on this attracts the right customers who align with your values. 
You'll also want to explain your product's unique value proposition. What need does your drink fill that competitors don't? This could be a functionality like energy or nutrition, or an experience like taste profile or sensory journey. Focus on your differentiation and what sets you apart. 
Finally, identify your target consumer and where your brand fits in the overall market landscape. Are you catering to athletes, cocktail lovers, or eco-conscious millennials? Position yourself relative to other players customers know. Keeping it short, punchy, and compelling while touching on these core elements is key. With practice, you can convey your vision clearly in a way that piques interest and leaves them eager to learn more.
Tailoring For Investors
When pitching your beverage brand to potential investors, you'll need to tailor your elevator pitch to focus on the key information they want to hear. First, emphasize the market opportunity and growth potential for your product; provide statistics on the total addressable market size and growth trends in the beverage space or your sub-category and demonstrate that there is huge demand for your type of product.
Next, highlight your team's expertise and capabilities to execute on this opportunity. It's a great place to share details on founders' industry experience and background that make you uniquely positioned to bring this product to market successfully. You'll also want to provide key metrics and financial projections that bring your business case to life. For example, this may include your anticipated customer acquisition costs, repeat purchase rates, gross margins, and revenue growth forecasts. Outline your path to profitability and make it obvious to potential investors that you've considered all avenues and possibilities. 
Most importantly, align your pitch with the investor's priorities and investment criteria. Your pitch should underscore how you meet their focal areas, whether it's distribution capabilities, sustainability, or geographic expansion. Keep your pitch concise and focused on the commercial opportunity, resources needed, and team's abilities to give investors the information they want. This will position your brand as an attractive investment.
Tailoring For Consumers
Having a clear, compelling brand message is key for beverage startups looking to stand out, not just to investors, but also their target customers. When showcasing your brand, you need an elevator pitch that captures its essence and excites people. Start by distilling your brand to its core idea or emotion; highlight your backstory and what makes you unique, and identify your target consumer and market positioning.
For consumers, you want to lead with your most compelling benefits that will be immediately obvious in your marketing materials or packaging. Appeal to their aspirations and paint a vivid picture of the taste and experience, so they're interested and excited to try your products. Use simple, conversational language, and spark their interest to try and recommend your product.
Best Practices For Pitch Structure
While the content of your pitch will vary by audience, the overall structure should follow a logical flow to keep listeners engaged. Some best practices include:
Hook: Open with a compelling statement or question that grabs attention immediately. This one-liner should intrigue your audience to want to hear more.

Problem: Describe the specific consumer need or market gap your product is addressing, and set up the issue you aim to solve.

Solution: Introduce your product and explain how it uniquely solves the problem. Focus on your key differentiators and benefits versus alternatives.

Market: Provide context on your target market size, growth trends, and where you fit competitively, to convey the landscape and opportunity.

Traction: Share one or two metrics that demonstrate the tangible progress you've made to date. These can be used to highlight growth, customers, partners, or revenue.

Team: Summarize the founders' most relevant experience and credentials that instill confidence in your capabilities.

Ask: Close with a clear call to action, whether it's requesting investment or asking retailers to stock your product. 
This logical flow moves listeners from the hook, through demonstrating your capabilities and credentials to a compelling result. Following this pitch structure will ensure you hit on the key elements investors and consumers want to hear.
Launching a new beverage startup is an uphill battle. You're facing off against giant brands with deep pockets in a crowded marketplace. So how can you get investors and consumers to take a chance on your vision? It all starts with being clear on your brand story. You need to be able to explain what makes your product special in a way that gets people pumped in 30 seconds or less. Don't just rattle off features — connect with what motivates your audience. For investors, it's impressive growth potential and projections. For consumers, it's visceral taste experiences and lifestyle needs.
---

About The Author: Annie Button is a freelance writer based in the UK, known for her work on topics ranging from business development, PR & branding, digital marketing, and HR. Her work has been published in a variety of prestigious online and print publications.