BevSource Featured on Modern Business with Kevin Harrington
BevSource was recently featured on the television program Modern Business. Hosted by, Kevin Harrington, one of the original Sharks from the ABC TV series, Shark Tank, Modern Business highlights the world's top entrepreneurial businesses for their innovation and impact on an industry.
The episode showcases BevSource's unique business model and its role in changing the way beverages are made. By providing support from beverage development and supply chain, to production management and raw materials sourcing, BevSource allows beverage entrepreneurs to focus on building their brand, knowing the operational details are covered.
What exactly is BevSourcing and why are more beverage entrepreneurs doing it?
Let's say you just invented the next big energy drink. What now? Where do you go from here? How can you succeed and compete with established beverage companies when you're just trying to break in?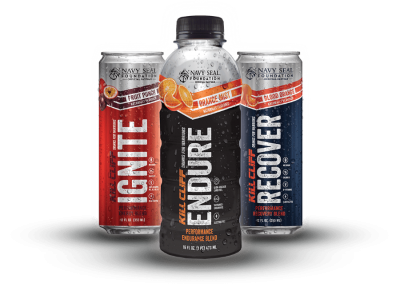 "The challenges that you face, and all the things are going to uncover along your path are things that you don't really understand or know today. You probably have an amazing product idea. You have an amazing recipe. You have a market that you can see the opportunity in. But how are you going to package it? How are you going to manufacturer it? How are you going to ship it from one location to the other?"
- Joe Driscoll, Former CEO, Kill Cliff, Inc.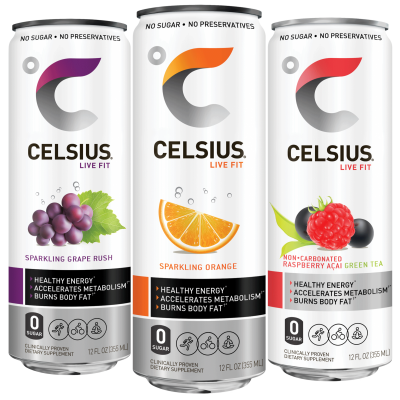 "The beverage industry is one of the most difficult industries to enter. You have to worry about procurement, production, regulatory, quality assurance, logistics. And how do you staff for that with one of the lowest margin products out there?" 
- Gerry David, Retired CEO, Celsius Holdings, Inc.
Needless to say, launching a new beverage is no easy task, which is why more and more entrepreneurs are not just outsourcing, they're BevSourcing their drink ideas.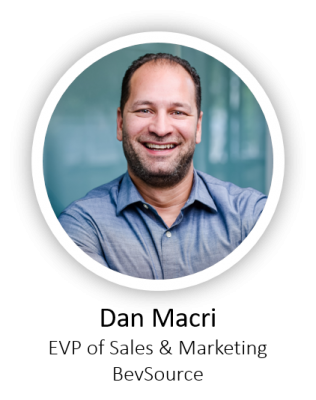 "When meeting beverage brand owners we often hear, "I wish we would have found you $100,000 ago." Bringing a beverage to life is complex and BevSource has a proven process to help you every step of the way." 
- Dan Macri, Executive Vice President of Sales & Marketing, BevSource
Anything from formulation to production, to source packaging and ingredients, to accounting, and everything in between, BevSource can do it all.
"BevSource was founded 15 years ago. I worked at a brewery and people would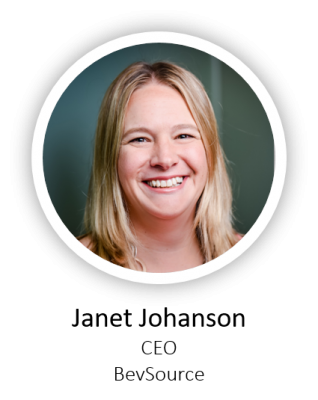 come to us all the time with questions about the beverage industry. So that really inspired us to start a business where we would educate beverage entrepreneurs about the industry. We talk to them about real costs, timelines, capacity in the market, different challenges. And what's best about BevSource is, not only do we educate, we actually do the work for them, so that they can spend their time, energy and efforts on selling and doing the marketing, where their passion really lives and we do the rest to really make it happen for them."
- Janet Johanson, CEO, BevSource
The first step to launching a successful beverage is developing a commercially viable formula. Your formula could have implications on pricing, packaging, shelf life - possibly even taxes.
"It's important to develop a commercial formula because it demonstrates readiness to the manufacturer. Not only does it cover ingredients and batching instructions, but it also acts as a blueprint to your beverage, covering critical data like certifications and allergens. Not having a commercial formula is almost like building a house without a blueprint."
- Dan Macri, Executive Vice President of Sales & Marketing, BevSource
Packaging is also important. Do you picture your beverage in glass, plastic, or cans? From there, decisions were made about materials sourcing, manufacturing, and production facilities, licenses, and permits - all to ensure that the product you envisioned and developed, is the product that hits shelves.
"It's key to get the right experts and the right partners involved early, to help you identify the challenges, and help you overcome them quickly."  
- Joe Driscoll, CEO, Kill Cliff, Inc.
Not only can beverage creators avoid costly mistakes, but unnecessary personnel as well - while offering competitive pricing, and increasing margins.
"BevSource has been our partner for over 13 years. They provided us the expertise and the manpower for procurement, production, quality assurance, regulatory, logistics. And that's taking it from the inception of the company all the way through to becoming a global NASDAQ company today."
- Gerry David, Retired CEO, Celsius Holdings, Inc.
"BevSource and its clients have one mission, and that is to make their beverage dreams a reality. But we hope that people do more than outsource, we want them to BevSource." 
- Janet Johanson, CEO, BevSource