Blue Norther: The Hard Seltzer Taking Texas By Storm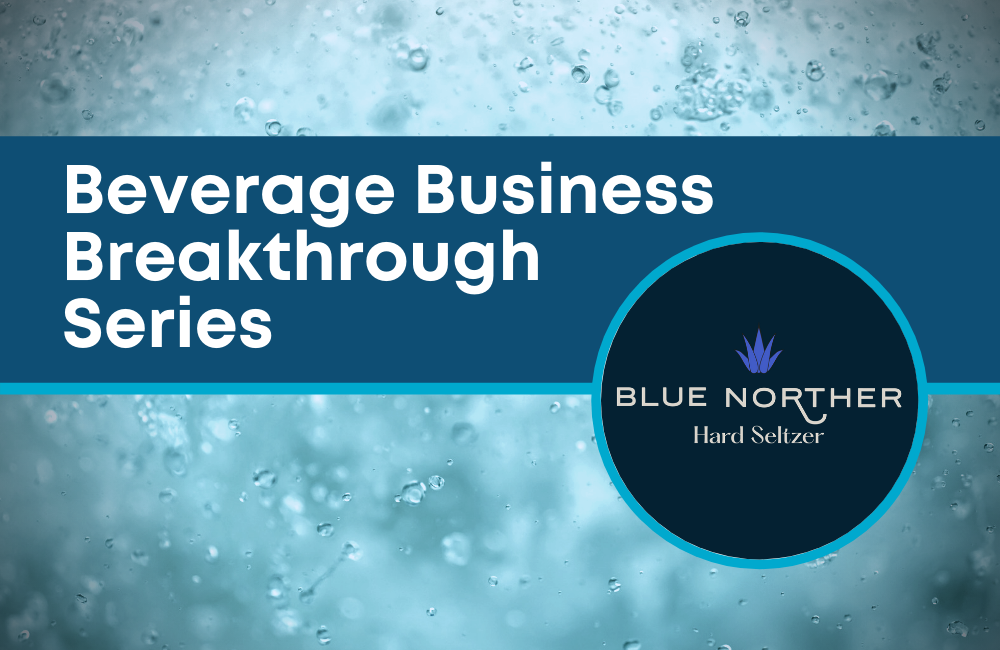 With all of the noise in the hard seltzer market right now, can a new startup stand out? Despite COVID-19's impact on production timelines and marketing opportunities, Blue Norther went from a new seltzer idea to a growing brand with more than 250 points of distribution in just a year and a half. Here's how Blue Norther created a unique seltzer experience that's taking Texas by storm. 
Seeking Seltzer with Soul 
After a long day working on their ranch in Austin, Texas, father-son duo, Austin T. and Austin M. Pittman, turned away from heavier beers to enjoy a light, refreshing, hard seltzer. While they liked the overall concept of seltzer, they saw a lot of room for improvement.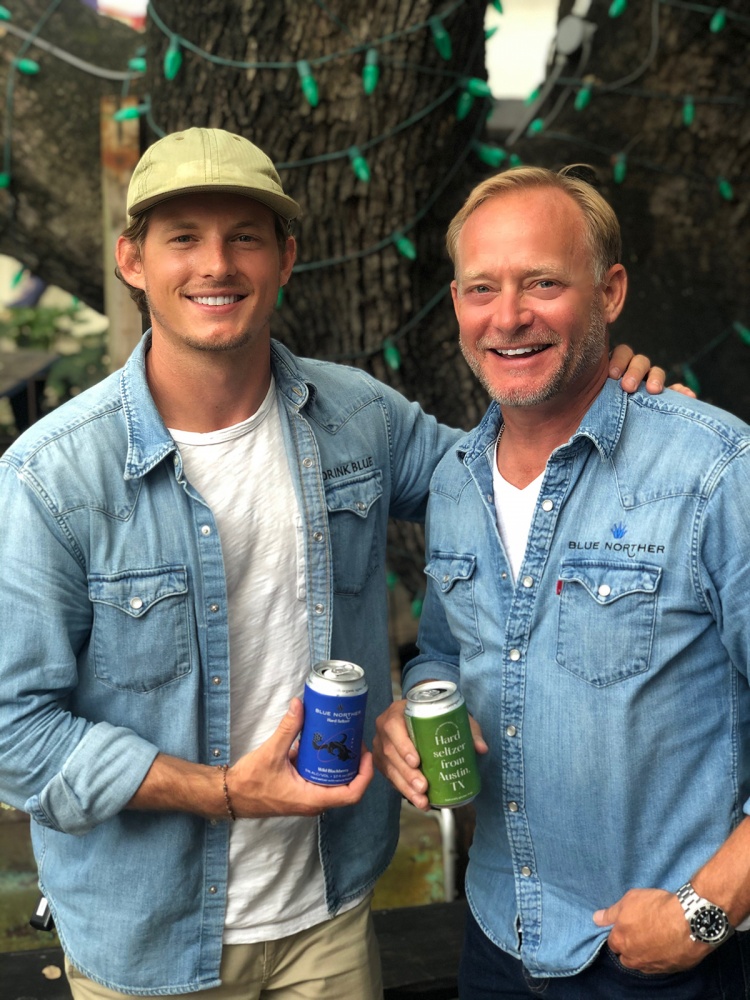 "Most of the seltzers we tried lacked flavor," says Austin M., "But more than that, the brands behind them were missing the authenticity and heart we craved."
The Austins decided to explore the beverage space in hopes of creating what the market was missing. Their backgrounds in business consulting (Austin M.), and as a healthcare executive (Austin T.), led them to start their journey with observation and industry analysis.  
While assessing what was missing from existing hard seltzers, the Pittmans took note of how products had evolved in similar, but more mature categories, like craft beer.  They knew they had to embrace the core qualities of seltzers to create a light, refreshing drink, that was less filling, and had fewer calories than other alcoholic beverages. But Austin and Austin wanted to do more with their brand. 
"We wanted our hard seltzer to reflect what we love about where we're from," says Austin M. "A Texas seltzer should be big and bold with its own story and a real sense of the place and people behind it." 
A Taste of Texas 
With the vision clearly in place, Austin and Austin started to connect with the people who could help bring Blue Norther to life. One of those people was Dani Stanley, an application scientist at BevSource. 
"We described what we wanted our flavors to taste like and the qualities we wanted to inject into our brand," says Austin T. "BevSource used their experience to guide us from formulation and sourcing to packaging and regulatory approvals." 
Blue Norther's premier flavors, Agave Lime and Wild Blackberry, are inspired by Texas fruits. Both products have a base of brewed pure cane sugar and contain only high-quality, natural ingredients, including real fruit and a touch of organic agave.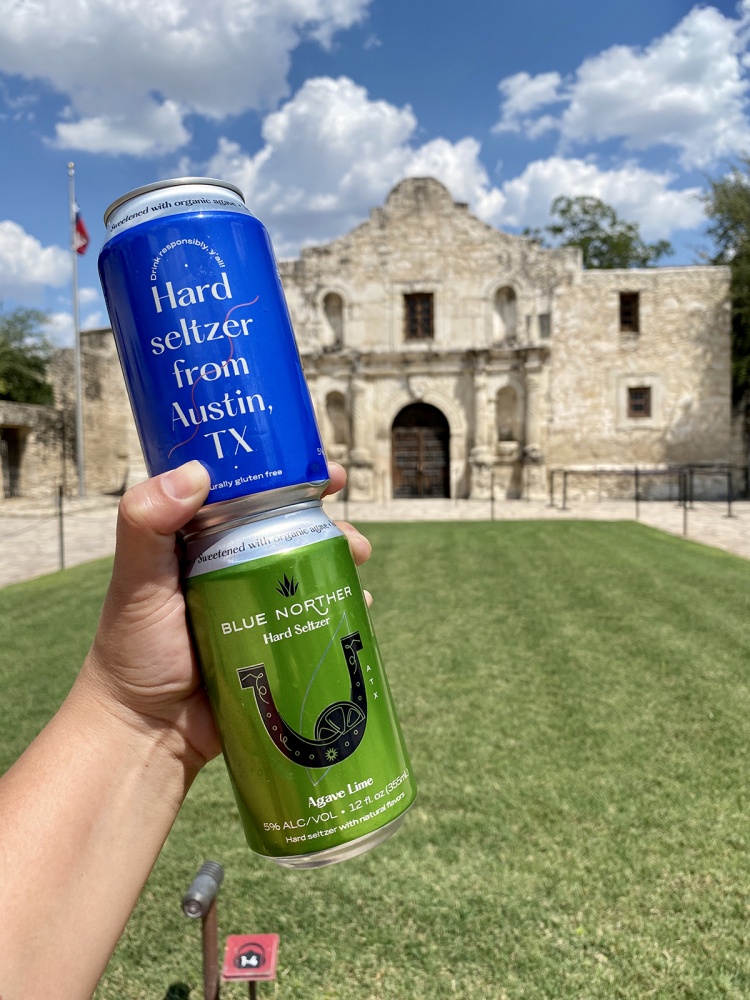 "People are surprised by the big flavors and rich aromas of our seltzers," says Austin M., "They tell us they weren't expecting something so bold and different." 
The visual identity of the brand also reflects its Austin roots. Each flavor has custom Texas-themed artwork. 
Getting Creative During COVID 
The Blue Norther founders admit that one of the toughest aspects of the beverage industry is the timelines. They had to hit deadlines based on a target production date and build in lead time for requirements like label proofing and regulatory reviews.
"We learned quickly that high standards for quality, strict regulations, and tight timelines  require great attention to detail," says Austin M. "Any small mistake could cost us thousands of dollars and push out our timeline. We could be sunk by doing one wrong thing."
COVID-19 brought another layer of complexity, as Blue Norther faced the possibility of supplier and vendor-related delays from shutdowns and restrictions. While their production timeline remained mostly unaffected, distributing and marketing became more challenging. 
Blue Norther secured a distributor early-on but soon learned that the negotiations for their first contract had been put on hold. They faced a choice: They could wait and see what would happen, or come up with a plan to keep moving forward. 
The Blue Norther team went back to the distributor with a plan for a small, targeted launch. They used creative digital approaches and feet on the street to get the word out about their product. 
"As soon as people tasted the product, they were interested," says Austin T. "We focused on getting in front of as many people as possible, and letting the flavor of the seltzer sell itself." 
The soft launch for the product quickly gained momentum. On June 15, Blue Norther landed in its first store. One of Texas's largest grocery stores, HEB, authorized Blue Norther to sell in their stores. You can now find Blue Norther at more than 250 points of distribution throughout Texas.    
Building An Authentic Growth Strategy 
The Pittmans are taking every experience to grow and perfect their strategy for Blue Norther. While they've had to adapt, they refuse to shift away from the core of their brand. 
"Every step forward has to align with our values and our heritage as proud Texans," says Austin M. "Our primary goal is to offer a high-quality hard seltzer that people believe in and can connect with." 
Their advice for anyone thinking about starting a beverage company is to treat people well and ask for help. 
"Finding partners who aligned with us has allowed us to build and scale our vision faster than we could have imagined doing it on our own," says Austin T. "We are constantly listening and getting input so we can move forward. It's amazing how helpful and supportive people are when you ask."
In addition to expanding across Texas and forming plans for national distribution, Blue Norther is adding new flavors to its lineup of Texas-inspired offerings with Blue Norther Prickly Pear scheduled to be released on October 1. 
"The journey has been incredible," says Austin T. "We're inspired by the people we've met and are incredibly proud of the product we've created. There's no better feeling than to see your beverage on shelves knowing the passion and heart that went into getting it there."