Boomerang Energy: From Supplement to Beverage, Always Coming Back to Integrity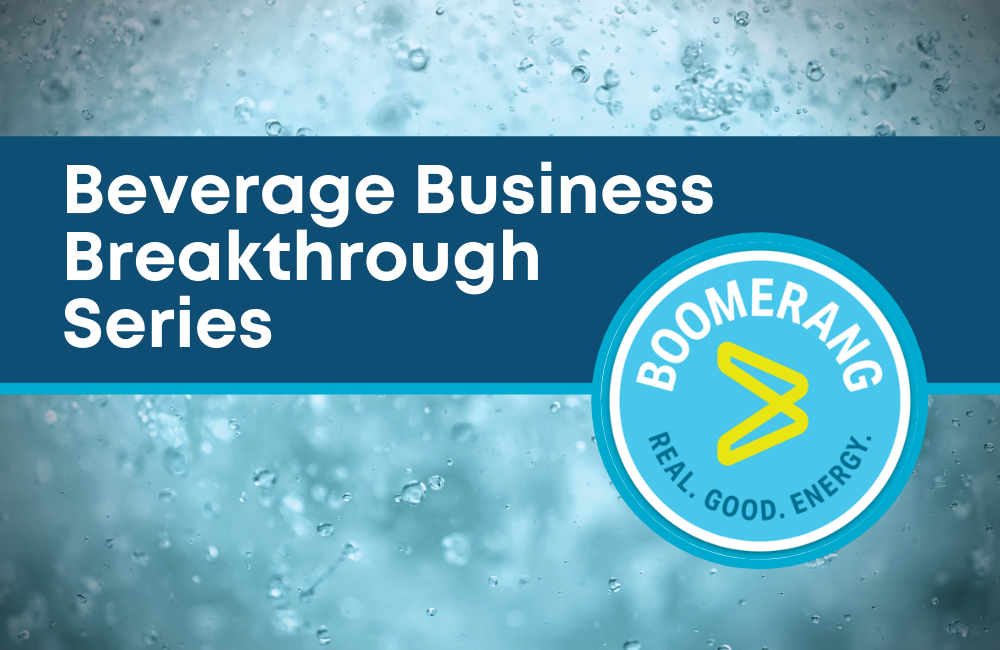 Donald Pearson started Boomerang in 2016 to bring more transparency and quality to energy drinks. Boomerang's transition from a successful powdered supplement to an expanding energy drink shows the power of a disciplined and principled approach to building a lasting beverage brand. 
Starting as a Supplement 
For Pearson, whose background is in med-tech, the idea to start Boomerang came from his understanding of what gamers were looking for and missing from the energy drinks on the market. 
"People were starting to look for high-quality energy with transparent ingredients and honesty surrounding what those ingredients could do," says Pearson. "From the beginning, we knew we wanted a product that was simple and trustworthy."
Boomerang started as a powdered supplement because Pearson had a friend in the industry to help him develop and launch the product, which quickly became successful with a broad audience. It wasn't just gamers who were purchasing Boomerang. Nurses, EMTs, and office workers also gravitated toward a more transparent, simple energy drink.
But being categorized as a supplement began to pose challenges for the growing brand, which was a bit of an outlier in the space.
"Our more natural powder didn't look like a lot of the other powdered supplements on the market that contained many artificial ingredients and fillers," says Pearson. "We started to feel misaligned with some of the practices and sometimes poor quality standards we saw in our category."  
The company also experienced challenges growing outside of direct selling and E-retailing, struggling to get distribution in crowded retail spaces like The Vitamin Shoppe and GNC. 
"The beverage industry's maturity, standards, and practices appealed to our vision for Boomerang's future," says Pearson. "We saw how the energy drink space was evolving to include healthier options and more conscientious brands, and we wanted to help lead that transformation."
Making The Switch 
While the format of the product was changing, the heart of Boomerang needed to stay the same. For Pearson, that meant keeping the product simple, avoiding proprietary blends, making the label transparent, and staying away from meaningless or unclear claims.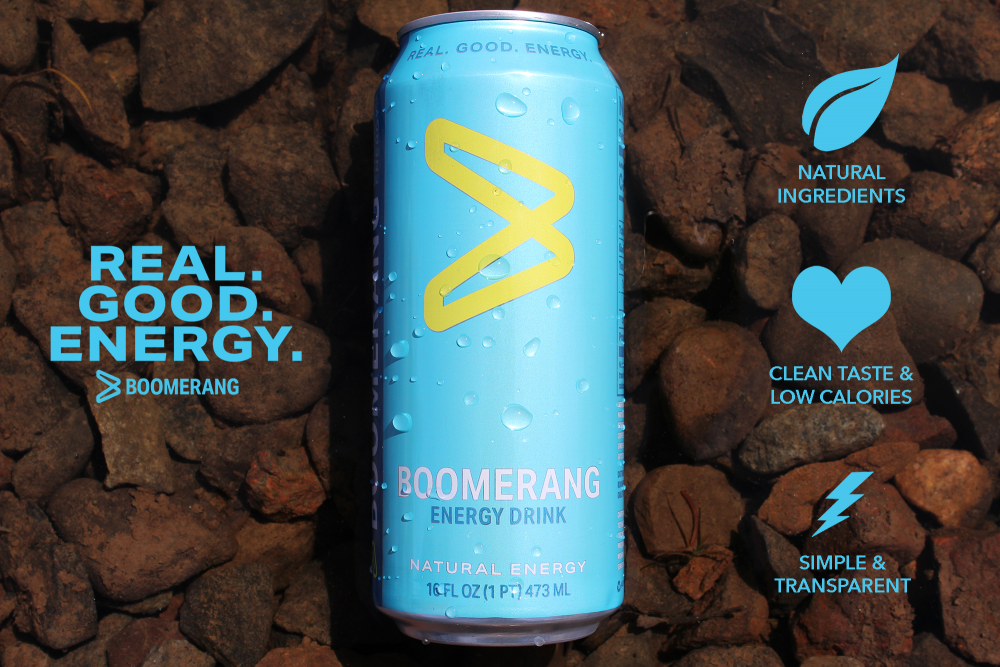 Pearson started by approaching some of the local breweries in Duluth, MN, where he lives, but soon discovered that most were too busy to take on new projects. One of the breweries referred him to BevSource, who ultimately became a crucial partner in Boomerang's transition from supplement to beverage. 
"BevSource helped fill in our knowledge gaps related to producing a beverage," says Pearson. "They understood our quality requirements and helped us make the contacts and source the ingredients to bring our vision to life."
The Boomerang team and BevSource worked together to create a natural beverage as close as possible in flavor and functionality to the original supplement product. Boomerang ran its first production run in early 2020, less than a year from starting the transition from a ready-to-mix powder to a ready-to-drink beverage. Pearson attributes much of the rapid pace of the project to his partnership with BevSource. 
"We found the right partners and were able to leverage BevSource's experience and economies of scale to create our ideal product faster and more efficiently than we could have on our own," says Pearson. 
Resetting and Relaunching 
Starting as a successful supplement, Boomerang already has a solid understanding of what their customers want. Now, they're focused on leveraging a new channel to expand their reach. 
"We marketed our ready-to-mix product towards gamers and realized just how broad that segment is," says Pearson. "We've come to learn a lot about the variety of personalities that are looking for a product like Boomerang that provides clean energy without artificial ingredients or flashy claims." 
Boomerang is popular with people who don't necessarily enjoy the typical energy drink and like a lighter texture and less overpowering taste. Boomerang also appeals to retailers, especially natural foods stores and co-ops, who appreciate the simplicity of the label and who it fits the profile of the types of products they carry. 
Steady and Sustainable Growth 
Pearson's strategy for facing competition from bigger beverage companies is to go direct to retailers, get placement, and grow organically. Boomerang's presence and impact on the local market were noticed by a distributor who is now helping the brand expand across Minnesota and Wisconsin.  
"You have to be able to sell your product," says Pearson. "Go out there and convince people to carry it yourself. Do the gritty stuff first. It is a slow, long-term plan. Even after you get a distributor, it's not a fast process. Things don't just start to fly off the shelf." 
Launching at the height of the COVID-19 pandemic, Boomerang has had to put in extra work to shift its strategy from focusing on college campuses and convenience stores to co-ops and grocery stores. But the Boomerang team is more focused on the long-term vision than the immediate challenges. They measure their success on metrics like availability to the market, positive cashflow, and sustainable profitability. 
"It's a long journey," says Pearson. "What sustains us is the personal motivation we always come back to-providing wholesome, healthy energy that's good for people and the environment."