How to Balance Innovation and Long-Term Beverage Business Success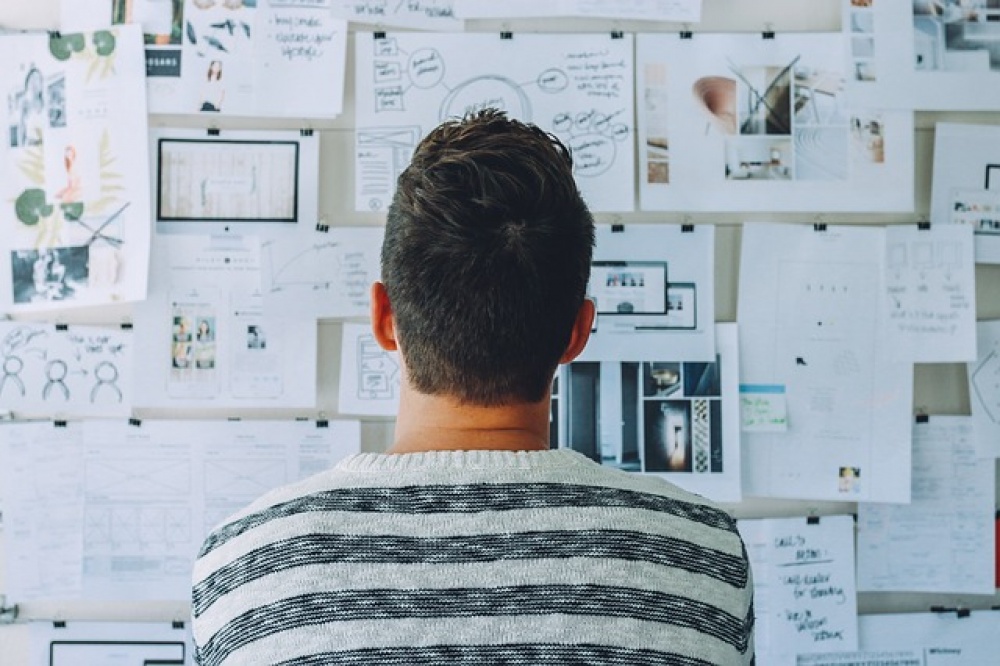 By Dan Macri, EVP of Sales & Marketing, BevSource & Kathy Evgen, Director of Sales, BevSource
Consumer trends are rapidly evolving, especially in the beverage space. It's more important than ever to develop a business model that is designed to deliver innovation quickly while also creating repeatable and sustainable success. Here are some practices to help you stay on the leading edge of the beverage business. 
Observe Patterns and Trends
Over our 17 years in the beverage industry, we've seen trends come and go, and categories grow and decline. We've watched flavored malt beverages evolve and compete with new entrants, like hard seltzer. We've witnessed a rise in craft brewing, and the innovation and diversification that comes along with more competition. As the functional drinks category expands, we've observed how new ingredients and beverage benefits are introduced to the market. You can't predict the future based solely on the past, but you can look for similarities and patterns, and use those to ask better questions and improve projections. The faster the market moves, the more data there is to apply.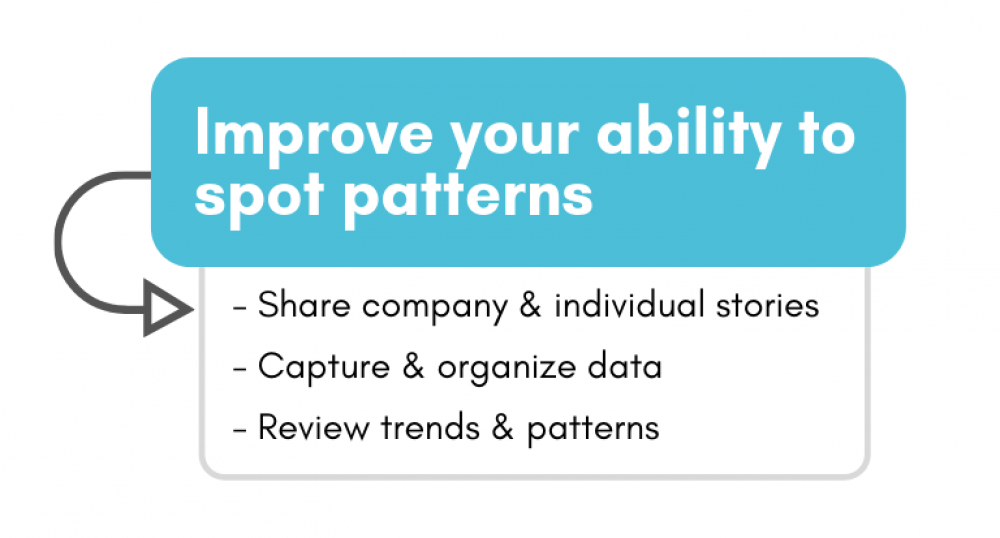 Surround Yourself with Other Innovators
When you associate with other innovators, you see the world with a more creative and optimistic lens. Having innovative people and organizations in your network helps you stay on the cutting edge of ingredients, technology, and knowledge in beverages, and empowers you to take smarter risks. Attend trade shows and join groups focused on beverage innovation and put yourself in the presence of as many diverse viewpoints and ideas as possible.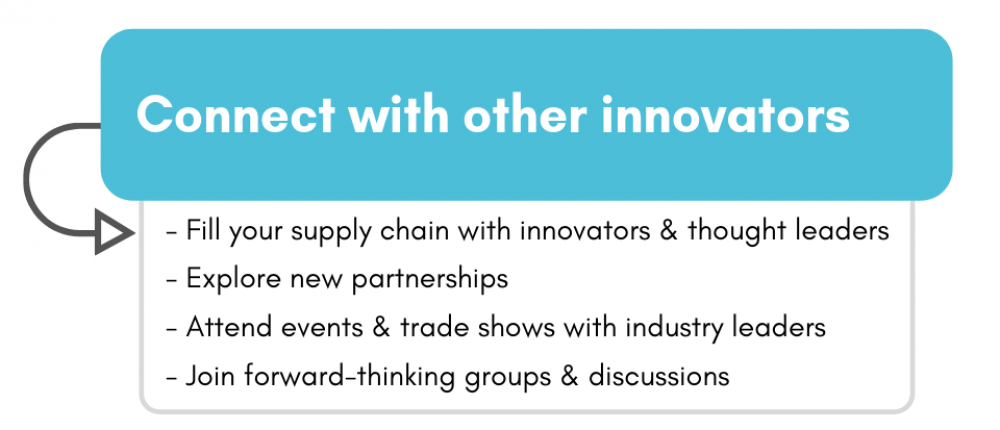 Balance Knowns and Unknowns
To build a sustainable business, you need to nurture incremental growth. You have to build on existing products and processes to improve and mature them. At the same time, it's vital to explore areas of potential that are outside of your existing portfolio. The challenge is finding ways to build capacity to explore, test, prototype, and integrate new areas of growth, while also staying focused on your core business activities. Whether it's setting aside a dedicated time and budget for innovative projects in-house or partnering with outside resources to try out new ideas, one thing is clear: you can't be caught on the sidelines. Innovation doesn't always mean introducing new products. Consider how you might reinvent and improve your existing product line with a new ingredient, or what you could do to reduce ingredients and achieve a cleaner label and product.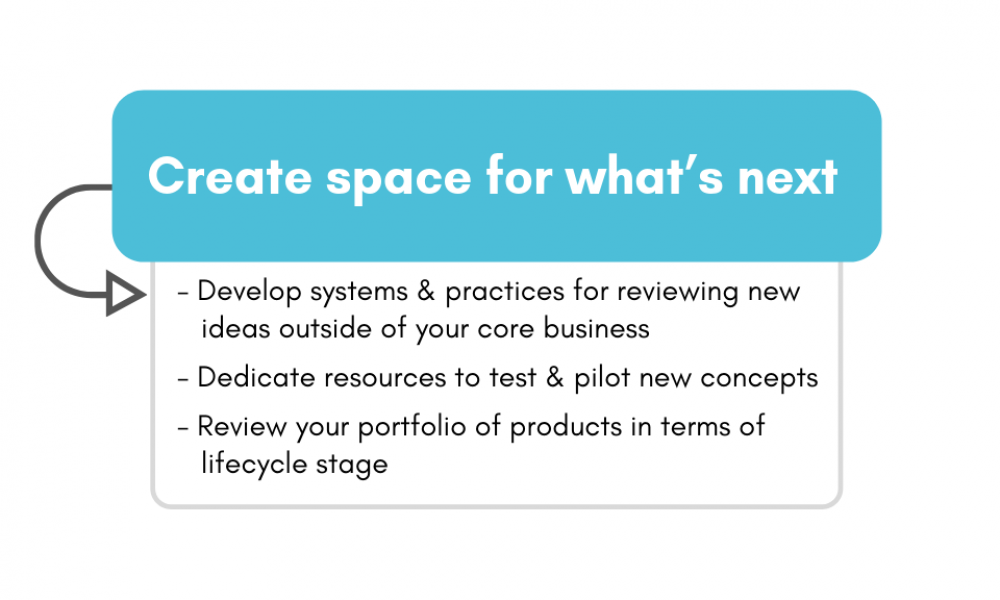 Stay Away from Skepticism
The fastest way to stop innovation and grow is to create a culture that restricts new ideas and open discussion. It's tempting to dismiss ideas that go against conventional wisdom, but innovation requires concepts that challenge the status quo. One practice to adopt is paying attention to negative phrases like, "that will never work," or "nobody will buy that," and opt for language that encourages exploration and open-mindedness.  Ask more questions and create space to imagine, create, and brainstorm. More innovation comes from an environment that feeds and fosters idea generation and experimentation. One thing the beverage industry will teach you is to stay open-minded and willing to evolve with the changing marketplace. 

Always Go Back to the Customer
Innovation should relate directly to the customer, and your connection to the customer needs to go beyond mining existing market research. Intimate knowledge of the customer comes from developing and cultivating relationships. Incorporate customer interviews and feedback into innovation projects to ensure that your ideas are relevant and that your plans meet their needs and desires. The closer you are to your customer, the more effectively you can innovate. As beverages extend beyond just satisfying thirst to meeting more roles in consumers lives, understanding their goals, desires, struggles, and pain points becomes even more critical. 
The fast-changing market is very consumer-driven. You can see the focus on health, and convenience for example. Instead of homemade cocktails, consumers are reaching for premade cocktails. In place of regular water, they're opting for water and beverages with function. Understanding the desires and behaviors driving these choices becomes more critical, the more choices there are.  

The pace of change in the beverage industry is showing no signs of slowing. Successful beverage companies will be those whose business model allows them to capitalize on emerging trends while also creating sustained value. How does your beverage company integrate innovation into your long-term strategy? Share your thoughts in our Beverage Innovators Group on LinkedIn.