How KUL MOCKS Launched Their Craft Non-Alcoholic Cocktails During COVID-19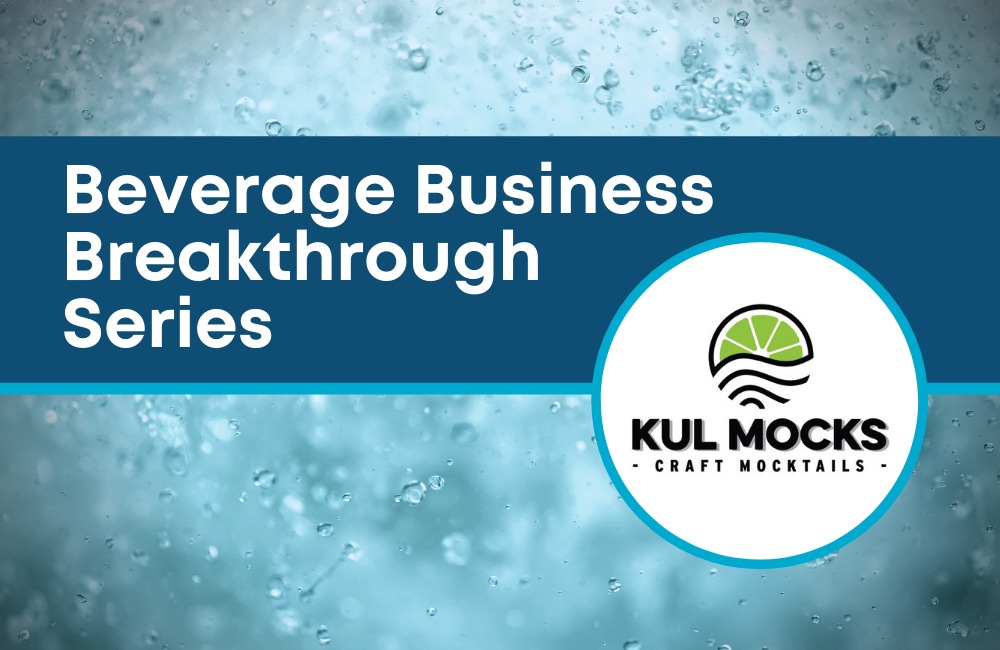 Just over a year ago, Danielle and Nate Goss started to seriously consider starting a beverage company. Since then, they've had their first child and weathered the onset of a global pandemic. Through it all, they managed to launch and begin to grow KUL MOCKS, a new line of handcrafted, non-alcoholic cocktails. While all of the uncertainty may have proven overwhelming to some, the Goss's have always believed in showing up, doing the work, and staying positive no matter the situation. They've used their proactive approach to build a powerhouse brand poised for big growth in 2020 and beyond.
Momma Wants A Mocktail
KUL MOCKS was born out of a need Danielle experienced when she was pregnant with Macy, her and Nate's first child. As a social couple, they were looking for an alcohol-free beverage Danielle could enjoy at a party and still feel part of the scene. As a Registered Dietitian, Danielle also wanted something that didn't have a lot of additives or sugar.
"I was always disappointed when I couldn't find something to drink that felt festive but didn't contain trace amounts of alcohol or tons of sugar," says Danielle. "I just wanted a beverage I could enjoy when we were out with friends or relaxing at home, that felt like a treat but was still a better-for-you and safe option."
The more the couple looked and asked around, the more apparent it became that they could create something that would meet a need that the current market didn't address.
Sober Curious, Mindful Drinkers, and More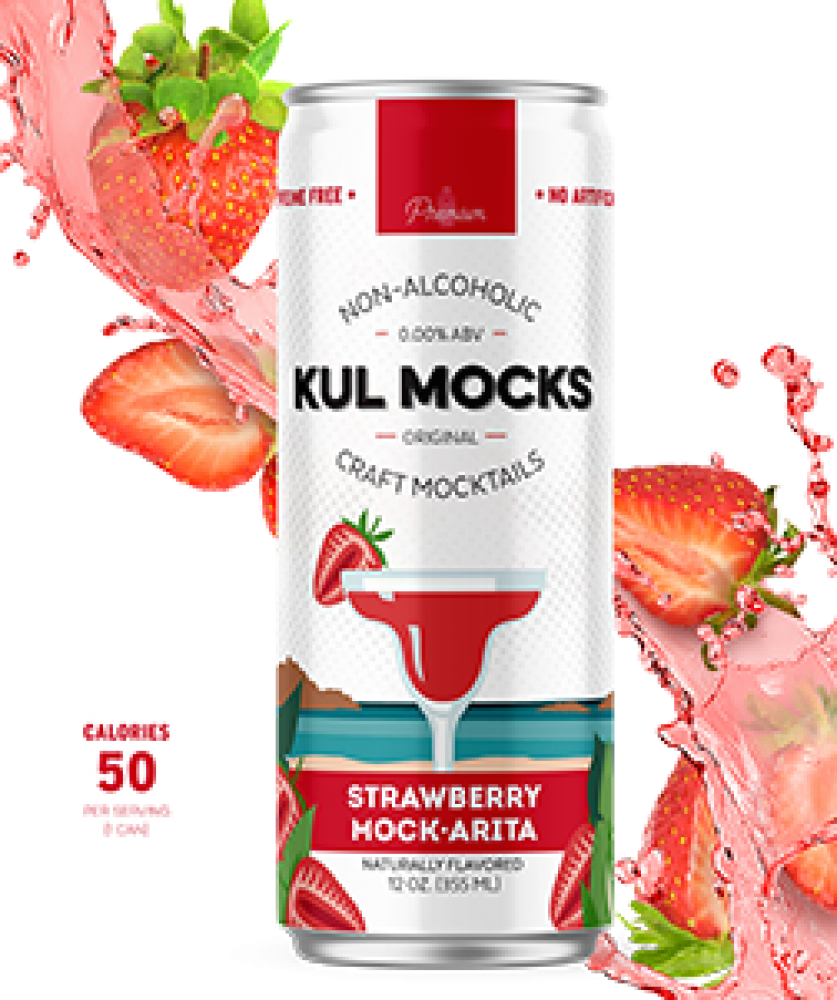 The couple did a lot more research to validate their hypothesis and discovered that it wasn't just pregnant moms looking for better non-alcoholic beverage options. Their findings made them even more sure that now was the right time to launch KUL MOCKS.
"We found data that showed that the no/low alcohol RTD space was projected to grow by 40% by 2025," says Nate. "From the sober-curious movement to the rise of mindful drinkers, to the increased health and wellness focus in the U.S. and beyond, it was eye-opening to see just how many people could be in search of a product like KUL MOCKS."
Armed with an even more energized focus on their target audience and a desire to hit the market as quickly as possible, the next step for KUL MOCKS was finding the right partners.
Finding The Sweet Spot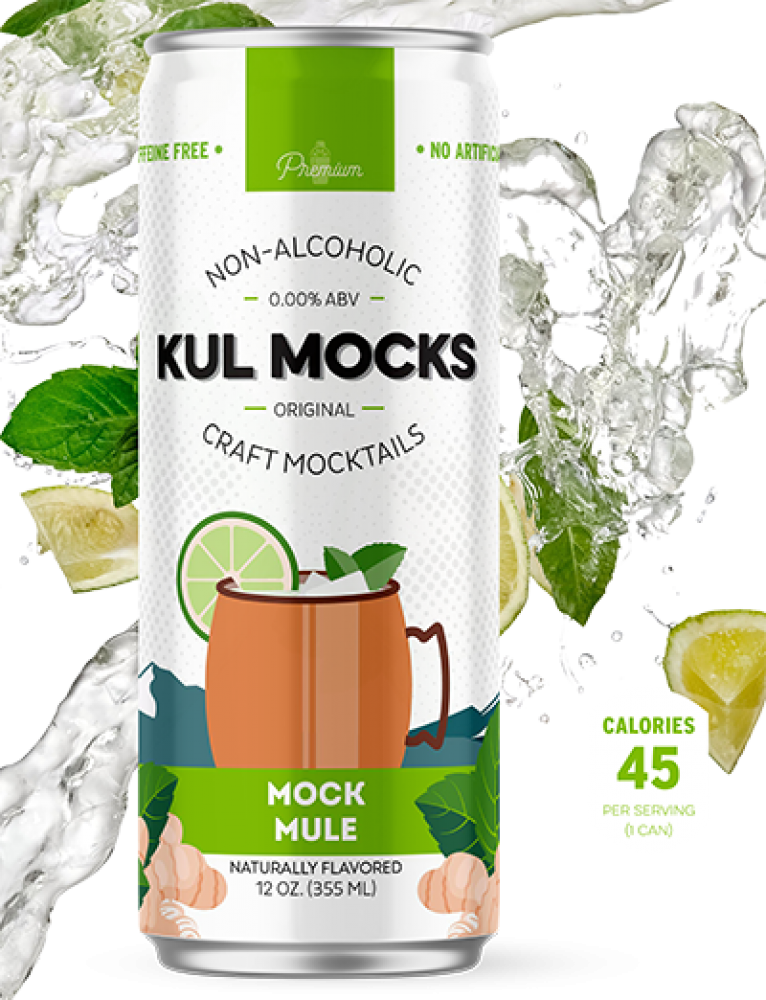 When Danielle and Nate approached BevSource, they had developed a list of the core characteristics they wanted to see in their beverages.
"Creating KUL MOCKS wasn't just about the beverages, it was about creating the experience of drinking a cocktail, minus the alcohol. While soda and sparkling waters can be great, they don't provide the experience so many people are looking for in social settings" says Danielle. "We put our heads down and got to work with BevSource's formulation team in hopes to create the KUL MOCKS experience. The beverages needed to be flavorful and fun, but without loads of sugar, calories, and unnecessary ingredients."
With BevSource guiding the way, the couple started putting ideas together and landed on the "Mock Mule," the "Strawberry Mock-arita," and the "Blackberry Mock-jito," as their initial flavors. KUL MOCKS and BevSource worked with a few different formulation companies to find the perfect blend of flavors and ingredients to achieve refreshing and delicious drinks that would contain 3-6x less sugar than traditional mocktails, but without sacrificing any taste.
They landed on a blend using a touch of real cane sugar along with natural sweeteners stevia and monk fruit. The "Blackberry Mock-jito" and the "Strawberry Mock-arita," are even infused with spirit notes, like natural agave tequila and rum flavors, to give the mouthfeel of having a real cocktail sans the alcohol.
Building A Feel-Good Brand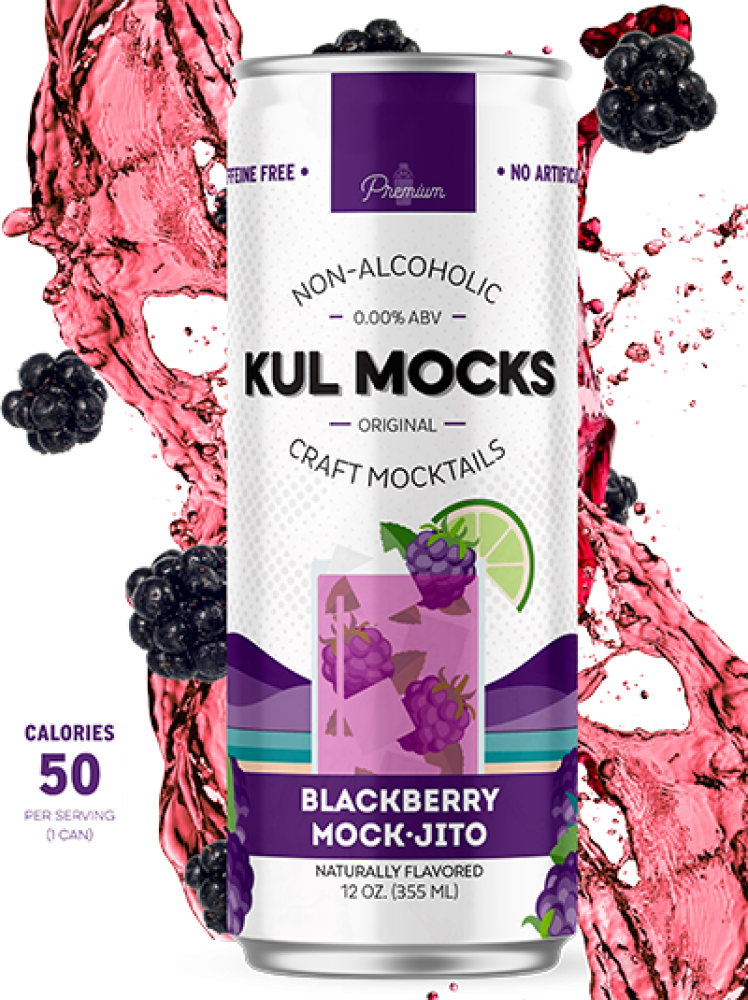 While BevSource helped KUL MOCKS dial in the flavors and production process, they began work with Jason Kane at Liquid Opportunities to perfect their brand positioning.
"Jason and our design partner Apiary Creative helped translate the idea behind KUL MOCKS into our logo and packaging," says Nate. "We needed to speak to a fairly wide audience of people who want a non-alcoholic cocktail for various reasons, but want to feel good and confident about what they're holding in their hand."
KUL MOCKS landed on a simple, clean, black logo that appears on colorful 12oz sleek cans. KUL MOCKS come in convenient packaging configurations perfect for throwing in a cooler and heading to the beach.
Staying On Track
Things fell into place fairly quickly for KUL MOCKS, and Danielle and Nate attribute a lot of their efficiency to the teams they worked with at BevSource, Liquid Opportunities, and Apiary Creative to help them along the way.
"We knew we had a lot to learn. Partnering with the right people with deep industry experience to guide us from concept to product launch was paramount in getting us where we are now" says Danielle. "We couldn't be happier with the people we partnered with."
Speed and flexibility became even more critical for KUL MOCKS when COVID-19 hit, causing unanticipated supply chain disruptions. Thanks to the plans and partnerships they had in place, KUL MOCKS was able to stay close to their original production timeline, only delaying their first run by a few weeks.
KUL MOCKS continues to forge ahead with determination and excitement for the future positioning themselves to be a flagship brand in the emerging ready-to-drink mocktail category. Danielle and Nate are digging in, doing the work, and adapting when they need to. During this time of social distancing, they are growing using the tools and tactics available to them via technology-meeting virtually with distributors and making launch videos to present to sales teams. The KUL MOCKS founders' make-it-happen attitude fits their brand that empowers consumers to celebrate life's events and enjoy cocktails on their terms.