By Janet Johanson, Founder & CEO of BevSource
The world is a better place when we challenge assumptions about what is possible and chase what matters most to us. International Women's Day is a time to reflect on progress, and to make a commitment to continue to learn and grow – to be inspired and to inspire others. I want to share some of the lessons that have served me on my 17-year journey as a beverage industry entrepreneur in hopes that they will help someone else on their path.
Write Your Own Story
"You can't stop the waves, but you can learn to surf."
– Jon Kabat-Zinn
Coming from a lower-middle class family with two Catholic school teachers for parents, the future I imagined as a successful businesswoman was different than the world I'd experienced growing up. I learned not to define my path or potential by someone else's standards or example. I practiced dreaming big, as I set out for business school and took on a demanding role at Minnesota Brewing Company at just 21 years old. When the opportunity came to venture out on my own at 24, I didn't focus on the experience I didn't have, but rather on my desire to help people's beverage dreams come true. Don't forget the power you have over your past and your circumstances when you decide to write your own story.
Own Your Mistakes
"Everybody has a plan until they get punched in the face."
– Mike Tyson
I can think of a hundred mistakes I've made along the way, and I'm sure I'll make a hundred more. What I know now is that mistakes, although painful, are actually amazing opportunities for growth. I remember a production run I managed early on in my career where I forgot to include the carton cost in the estimate. I owned up to the mistake right away and asked what I could do to fix it. The customer was very understanding, and we worked out a compromise that allowed me to win his trust and he ended up being one of my longest standing customers. I also put a process in place that would ensure I'd never forget to include the carton cost in the future. We all make mistakes, how you view them and handle them determines the role they will play in your success or failure.
Stay Humble and Curious
"Humility is throwing oneself away in complete concentration on something or someone else."
– Madeleine L'Engle
Don't try to prove that you're the smartest person in the room. When I walked into meetings as a 20-something female business owner, there was always the temptation to build trust by showing off the experience and knowledge I had acquired. I learned that it's much better to earn respect by asking more and better questions. I remember sitting with experts at various companies for hours asking questions about aluminum can seaming and glass bottle quality defects. They'd send me homework, so I could learn more and come back with even better questions. Be curious, add value, and ask for help. Let your work and reputation speak for you.
Lean on Systems and Support and Surround Yourself with People You Admire
"The quality of your life is a direct reflection of your peer group. Choose your peers wisely."
– Tony Robbins
It's easy to start to feel alone in your struggles as an entrepreneur, but the sooner you realize that someone has already gone through the same challenges, the more you open your eyes to the ideas, and advice that are available to help you through. I've had several influential mentors throughout my career (some paid and some unpaid). They've pointed me in the right direction, given me great advice, and have accelerated my growth as a person and a business owner. As BevSource has grown, we've leaned on frameworks like Traction and E-myth to guide us through the next stage of growth and pull us from working in the business to working on the business with a level of clarity and perspective we didn't have yet. Look to those who have gotten where you want to be and use the stepping stones they've built to guide you.
I hire people who hold themselves and myself to high standards. I want to work every day with team members who are striving and who make me want to do better and be better.
Create Magical Moments
"The more you praise and celebrate your life, the more there is in life to celebrate."
– Oprah Winfrey
I can recount many bumps in the road where projects didn't go as planned and things were rough. What has always gotten me though production run snags, tight deadlines, and difficult conversations, is remembering why we do this. The best way to keep that in mind is to celebrate all the wins - yours, your employees', your vendors', and your customers'. At BevSource, we celebrate our clients' first production by presenting them with a trophy. They've invested hundreds of thousands of dollars and nearly nine months to get to this point. It's a moment that both our team and our client's team take to acknowledge the effort and collaboration it took to make their beverage dream a reality. The trophy is a physical reminder to look back and celebrate all of the milestones that made the journey worthwhile. Our team also hosts events and creates custom videos to commemorate big milestones and celebrate relationships. Build in rituals and moments of celebration into your processes. Press forward, of course, but always take a moment to glance back and enjoy how far you've come.
Embrace Emotional Intelligence
"To handle yourself, use your head; to handle others, use your heart."
– Eleanor Roosevelt
Continue to work to understand yourself and others better. While you can't always control your emotions, you can manage your attitudes and behaviors. I've learned that if I can control my reaction, I can control the outcome of the situation. When I get mad or frustrated because of something someone said or did, I look at it like a game. I remind myself that I am smart and strong enough to decide how I will react and how I will "play the game" and stay in control of my side.
Think about the culture you'd like your business to cultivate and demonstrate that through your actions. Name your values and then work on building habits and practices that support you in living them out.
One thing that I think we can all do better at is examining our unconscious biases. We all have them. Surround yourself with people who challenge you and hold you accountable.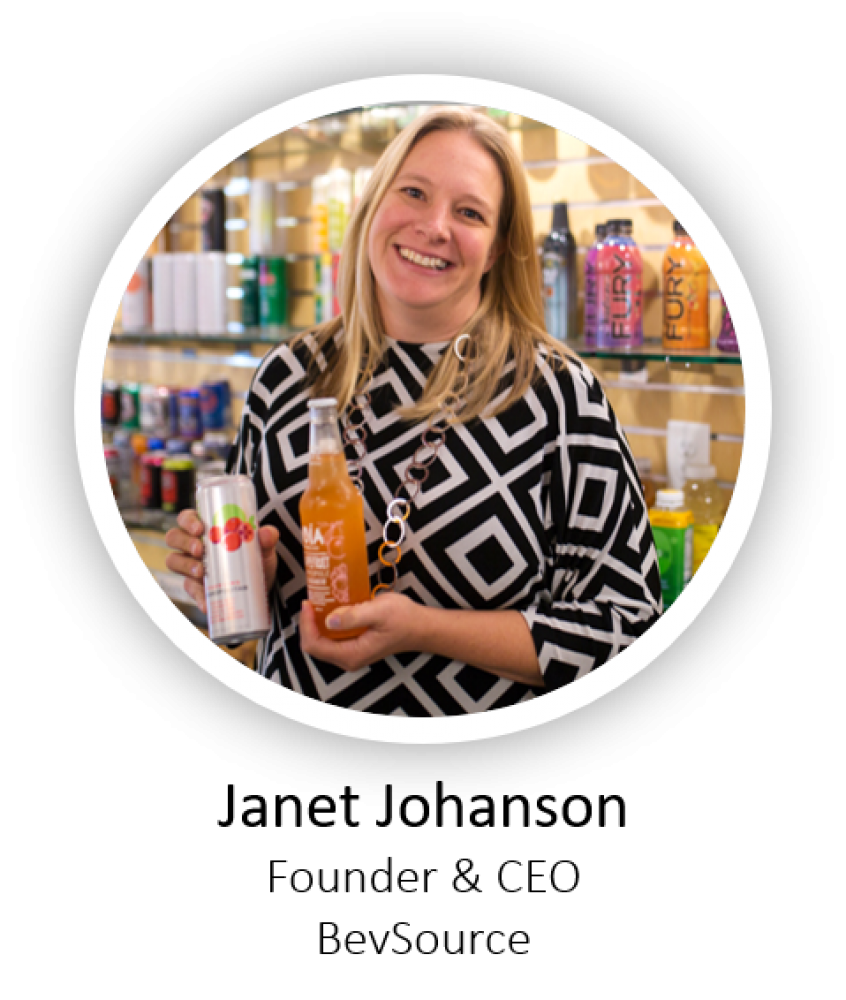 Challenge your views, recruit a diverse team, rely on data, consider the other side, and look at the bigger picture. By confronting our biases instead of ignoring, or confirming them, we create a culture of exploration and openness that breeds opportunity for all.
These are just a few of the many lessons I've learned over nearly two decades as an entrepreneur. I encourage you to take what serves you and leave the rest. As you forge your own path, remember to share what you've learned with others. We're here to build up and support one another. Reaching high means you can bring others up with you.