How Stauber Uses Hands-On Beverage Prototype Production To Go From Ingredient Supplier to Functional Beverage Innovation Partner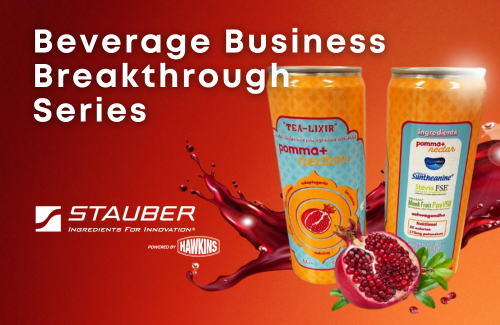 Take an increased demand for functional food and beverages. Combine it with a volatile global supply chain. Add in rapidly evolving technology, and sprinkle in a growing spotlight on sustainability. You now have a recipe for an environment that could overwhelm almost any ingredient supplier. Luckily, Stauber Performance Ingredients is not only familiar with the pressures of the world of functional ingredients; it is built for them. 
"We've been in the functional ingredient space for more than 50 years," says Becki Schwietz, Director at Stauber Performance Ingredients. "Stauber Performance Ingredients has grown strategically to understand our customers' needs at the deepest level and create comprehensive solutions that help them innovate faster while keeping quality at the core." 
You can see Stauber Performance Ingredients's customer-centric approach to ingredient innovation in the process the company used to bring Pomma+ Nectar, a unique pomegranate functional sweetener, to the functional beverage market. 
Spotting the Opportunity 
Stauber Performance Ingredients uncovered the unique and powerful properties of Pomma+ Nectar after years of working with Pomma+ Extract, a highly concentrated, carrier-free powder extract. Pomma+ Nectar has similar health benefits to the extract but comes in a liquid form, making it an excellent match for the functional beverage market. 
"Pomma+ Nectar's unique flavor, low glycemic index, and functional profile bring a wide range of product development opportunities for seltzers, functional non-alcoholic beverages, fruit beers, and flavored distilled spirits," says Schwietz. "We knew right away that this is something beverage creators would be excited about, especially once they had a chance to taste it." 
Partnering for Perspective 
But Stauber Performance Ingredients didn't rely solely on their own intuition to envision the potential of their new ingredient. The company turned to The Lab, Powered by BevSource, a pilot facility and quality laboratory used by hundreds of innovative beverage brands, to bring in the voice of a range of potential customers.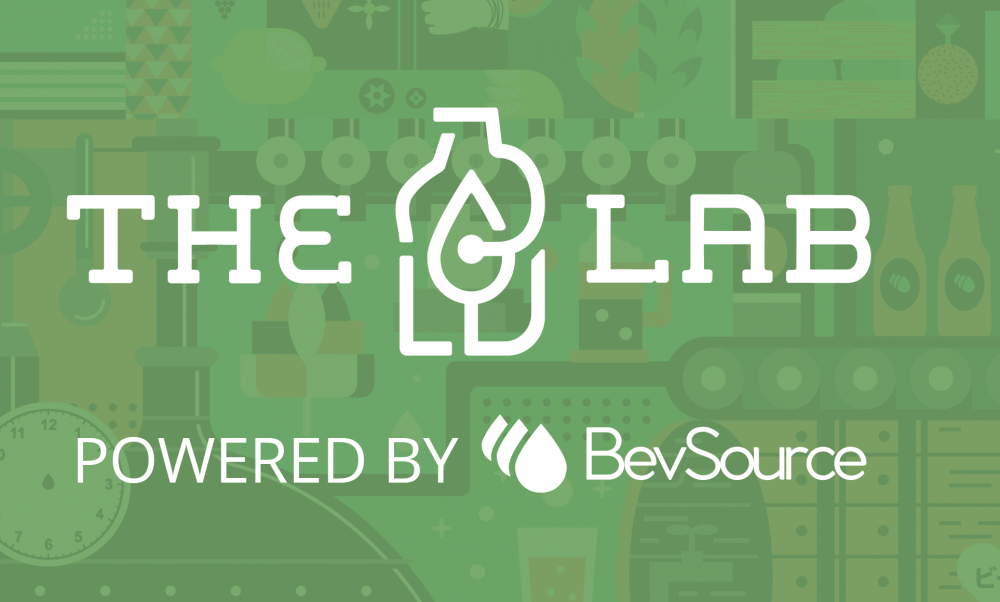 Stauber Performance Ingredients had experience working with The Lab on a product development project, a bacteria-free souring blend for beer developed by the Hawkins Technical Team, rolled out through Stauber Performance Ingredients' parent company, Hawkins, Inc., in 2019.
"The Lab's experience working with innovative beverage ideas, day in and day out, guides us as we explore what we can do with an ingredient and the types of formulations and beverages it could work best in," says Schwietz. 
Stauber Performance Ingredients' team of experienced ingredient and processing experts appreciates the importance of understanding every step it takes to go from an idea to a commercialized, shelf-ready beverage.  
"From locking in a formula to packaging, labeling, and testing the product to ensure it has the right pH levels, shelf life, etc. There are so many things you wouldn't know unless you are a beverage professional," Schwietz notes. 
Proving with Product 
Stauber Performance Ingredients works with The Lab to get early feedback on new and novel ingredients' viability and potential applications.  Then, they test the ingredients by creating commercial-ready sample products at the Lab's pilot facility.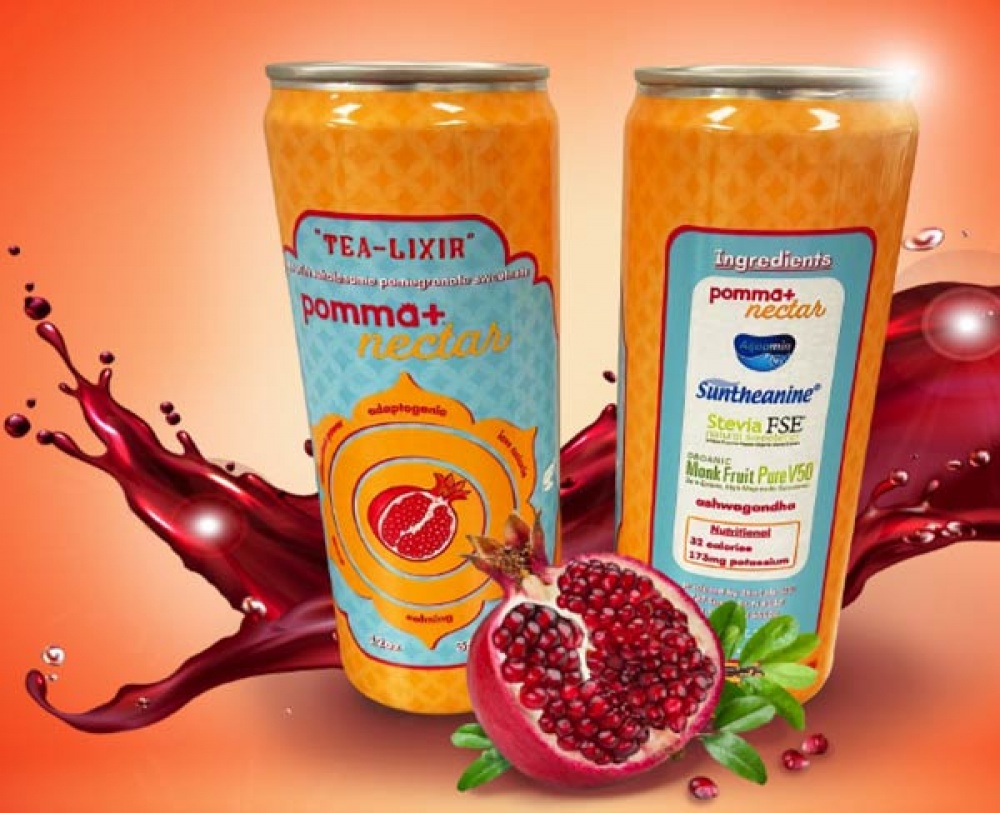 Stauber Performance Ingredients and The Lab developed three different custom beer recipes to showcase the potential of the beer souring agents and blends they brought to market a few years back. While diving into the beverage potential for Pomma+ Nectar, the companies developed a "Tea-lixer" prototype beverage that features several Stauber Performance Ingredients ingredients, including Pomma+ Nectar, Aquamin Magnesium, Stevia, Organic Monk Fruit PureV50™, Ashwagandha, and Suntheanine®. 
The company uses the commercially-produced samples to market the potential of the ingredients and the creativity and versatility Stauber Performance Ingredients can bring to innovative beverage brands. Stauber Performance Ingredients has featured their prototype beverage at events, in trade show goody bags, and as part of direct outreach to spark potential customers' taste buds and imaginations. Utilizing The Lab for production allows Stauber Performance Ingredients to make anywhere from two to 125 cases at a time instead of the typical 5,000 case minimum required by many co-packers.  
Leveraging Learning 
Flexibility in run size isn't the only advantage Stauber Performance Ingredients gets from putting ingredients through the small-scale beverage production process. If you ask the team at The Lab and BevSource, the learning that comes with the hands-on experience makes all the difference. 
"Unless you've worked at a beverage company and have been part of the manufacturing process, it's challenging to understand exactly what happens to ingredients as a formula is put into a commercial production setting," says Vikrant Lal, Development Manager at BevSource. "A bench formula may seem stable, but there's a potential for scaling and processing to change or degrade parts of an ingredient, causing it to lose some or all of its functional properties." 
The Lab treats every pilot run as a potential teaching opportunity, sharing what they're learning while working with ingredients and answering any questions the ingredient supplier has about their product's performance, quality, and potential throughout the process.  
"We strive to make a significant positive impact on our customers' businesses," says Adam Smith, Business Development Manager at The Lab. "Ideas and insights from the pilot production process can enhance a formula, reduce costs, speed up production, and improve quality. Those outcomes are just as valuable as the end product." 
Stauber Performance Ingredients plans to continue to leverage The Lab and BevSource to put beverage production expertise behind new ingredients and advance the application of ingredients from other markets the company serves to the beverage market.  
"For us, developing and launching successful products is about staying as close as possible to the opportunities and challenges our customers are facing," says Schwietz. "We know beverage innovators are learning fast and responding quickly and creatively with quality, data-backed products. We are using the tools and relationships available to us to do the same."