Sustainable Packaging Trends: Insights from a Paper and Packaging Industry Leader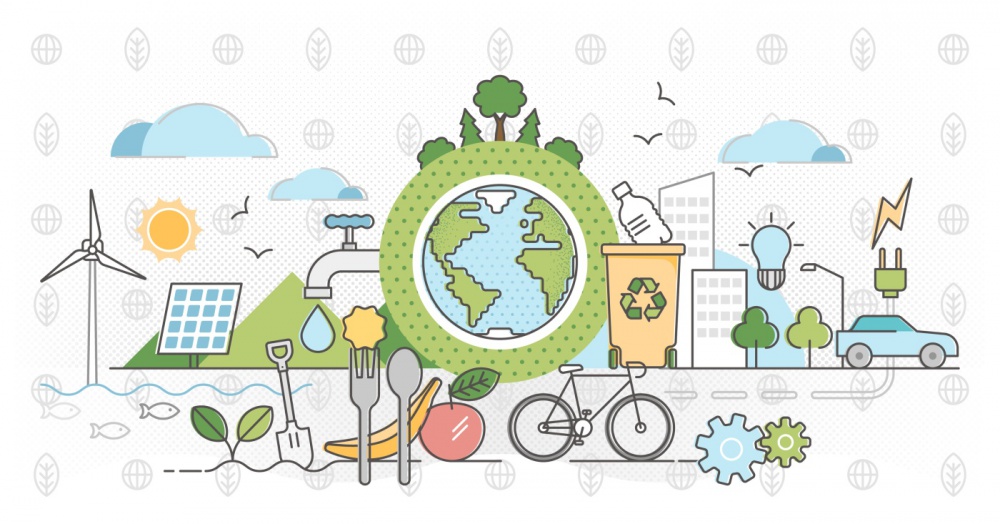 By David Hayslette, Sr. Director, Craft Beverages, WestRock
Maybe it was because we all spent more time at home during the pandemic, consumed more packaged goods, and had time to contemplate how they were packaged. Or maybe we watched more television documentaries about ocean pollution from plastics, pondered the state of the earth's environment, and considered its future. Whatever the catalysts were that provoked the current level of consumer energy around sustainable packaging, the two years we spent in relative confinement has served as an inflection point on this journey.
Brands all over the world are now challenged with addressing the growing concerns from the consuming public regarding sustainable packaging. In a recent WestRock Insights study, 44% of consumers surveyed said they learn about a brand's position on sustainability based on its packaging as compared to 19% who learn from the brand's social media. And three out of four consumers believe that the materials a brand uses for its packaging show their interest in and support of environmental issues. These statistics, and the fact that fiber-based packaging is critical to the effort to reduce plastics and increase recyclability, reinforce the importance of paperboard to the sustainability-in-packaging movement.
Paperboard is widely viewed as the most sustainable material available for packaging and claims around "recyclability" and "recycled content" resonate most strongly with consumers. In fact, in a WestRock survey, 62% of surveyed consumers stated they would be more likely to purchase a product if the packaging says it's recyclable. A great example of this is the adoption of the fridge pack from shrink packs back in the early 2000s. The fridge pack was proven to have significantly lower lifecycle global warming potential than comparable shrink packs.1 Of course, there's also the "billboard value" of paper-based packaging which provides a premium appearance on the retail shelf and a means of communicating a brand's story—including its commitment to sustainability.
Another key driver of the movement toward more sustainable packaging is state and federal legislation focused on reducing waste, banning single-use plastics, and creating incentives for domestic production to reduce carbon footprint impacts of production and transportation. As an example, Maine recently passed an Extended Producer Responsibility (EPR) bill, which requires brand owners that sell or distribute packaged goods in the State to pay fees into a stewardship organization that will fund municipalities for costs associated with the collection, transportation, processing of packaging material, consumer education and infrastructure investments. Fees for paper-based packaging will be one-half to one-third of the fee for plastics.2 As the trend toward stronger regulation grows, brands should get out in front of this movement to ensure their efforts are seen as proactive rather than compliant.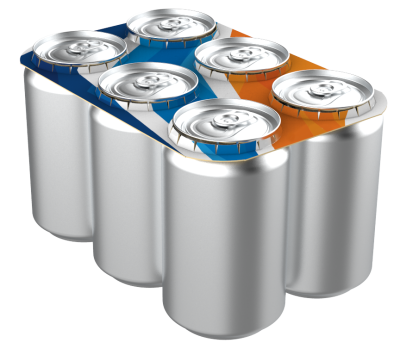 Finally, for those brands that have already committed to using sustainable, paper-based packaging, the trend is toward material reduction. Exploring innovative new solutions that strike the balance between product protection, containment and the reduced use of material will shape packaging for the future. WestRock's CanCollar® Eco package design—a renewable, recyclable paperboard solution for can multipacks that eliminates the need for plastic "rings"—is a great example of this innovation and serves both those brands seeking to replace plastic with a more sustainable alternative as well as brands focused on reducing their overall material consumption.  Choosing to use eco-friendly packaging serves to communicate the ethos of a brand, demonstrates a brand owner's commitment to making positive strides in material reduction and meets consumer demand for sustainable packaging solutions.
At the core of the sustainability movement is a consumer-driven demand for brand integrity. As an example, brands that articulate lofty goals to reduce plastics in their packaging, but take no action to achieve those goals, risk being seen as disingenuous. Arguably, a lack of action against a declared objective does more harm than good. Developing a strategy to address these goals and making steady progress signals commitment and focus. A sustainable packaging strategy should be an integral part of the overall brand strategy and will require a packaging partner who can provide the expertise in materials, design, and product protection to achieve success.
Beverage brands face stiff competition, both from within their own segments as well as from newly emerging beverage segments such as CBD-based drinks. An important part of the brand's strategy to thrive and win should now include a deliberate position and strategy around sustainability in their packaging. In fact, winning with the consumer now demands such a strategy.
1 Third party LCA 2009 PE Five Winds
2 Recycle BC 2022 Fee Schedule (Cents/Kg) (https://recyclebc.ca/stewards/feespayments/stewards-fee-schedule/)
About WestRock & David Hayslette

WestRock is a global packaging company with a focus on consumer-driven innovation in sustainable paper-based packaging. WestRock continues to iterate and innovate their portfolio of products to ensure that packaging performance and stability are not compromised as they respond to the sustainability demand. Learn more about WestRock's innovative products, including the FridgeMaster® and CanCollar® at www.westrock.com/markets/beverage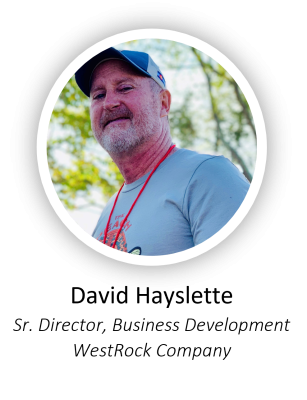 David Hayslette is Sr. Director, Craft Beverages at WestRock. He has been with WestRock since 2006 and has led the development of the craft beverages segment for WestRock with enterprise offerings from paperboard, corrugated, merchandise displays, labels, specialty packaging and automation. He is a graduate of Washington and Lee University and lives in Richmond, Virginia with his wife Michele and their two huge dogs – Finn and River.