Tapping into Craft Beer Trends for Fall 2019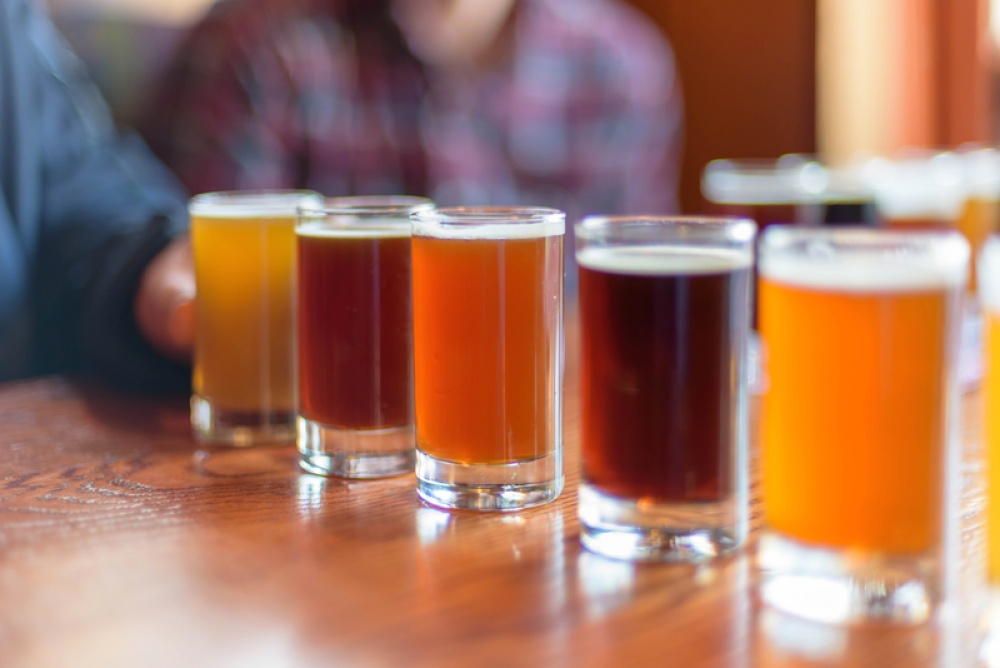 By Matt Hall, Director of Innovation & Pilot Services, The Lab -- BevSource's pilot & quality testing facility
Just like the change in seasons, things are continually changing in the world of beer. According to market research firm IRI, year-to-date beer category sales were up 3.5 percent in July of this year. The promise of growth draws more competition, and the fight for shelf space breeds more innovation. Domestic beer is growing steadily with some developments in the low-calorie area, but there is more activity than ever in craft beer. Here are a few observations and projections based on what we've seen in the craft beer space so far this year. 
IPA's Remain King 
Indian Pale Ales (IPA's) are still king, but the assertive, resinous, crisp bitterness, and relatively clear generalizations of the West Coast style are sharing more and more space with the less assertive, citrus forward, softer, and hazy variants of its East Coast cousin. This trend is even stronger at the micro and taproom level with "smoothie" and "milkshake" variants that utilize ample amounts of fruit puree and lactose where freshness can be measured in days and weeks. Common to both styles, fruit and fruit flavor additions are on the rise.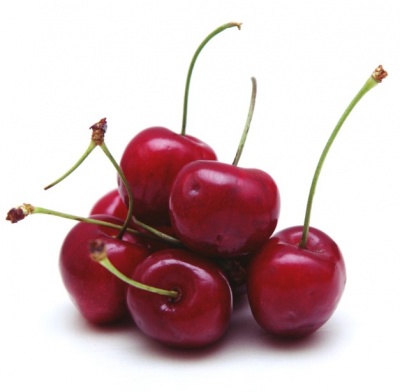 Stone Fruit Season is Here 
Stone fruit season is in full swing. Stone fruit refers to the flavors or aromas of pit fruits like peaches, nectarines, apricots, and cherries. These flavors and ingredients are popping up in all areas of craft brewing from Belgian pale ales to fruity IPA's and sours. 
Hard Seltzer Continues to Evolve and Sell
It looks like hard seltzer is here to stay, at least for the moment. Sales of the hard seltzer category leader, White Claw, grew 283% to $327.7 million in July compared to the same period last year. A lot of breweries looking to play outside the traditional space are jumping on the seltzer wagon and turning towards fermenting with sugar as an alternative to barley. 
We're starting to see more differentiation and experimentation with sugar-base especially with the proliferation of hard seltzers, but also as an alternative in flavored malt beverages. Fermented dextrose or cane sugar can provide a relatively neutral base in flavor, aroma, and color and also has the advantage of being gluten-free.  As brewers play around with these alternative fermentable bases that might not have hops, they need to be aware of instances where the product will fall outside the jurisdiction of the TTB and into the Internal Revenue Code (IRC) space, which may require a nutritional facts panel. 
Some hard seltzers are dry and low in calories where others can be lightly back-sweetened or rely solely on the light sweetness that results from residual sugar leftover from fermentation. It can be difficult to make a neutral fermented sugar-base. Generally, you will find smaller players/brewers brewing to the strength just above package ABV (alcohol by volume), where larger brewers are taking advantage of dilution/higher gravity brewing methods and investing in filtration equipment, allowing for the production of a relatively neutral sugar base with upwards of 15% ABV.
Still Waiting on Sours
Sours continue to have a strong niche following but are gaining a bit more mainstream attention as of late. This trend is being led by kettle sours, especially in the fruited segment. Commercially available souring blends are now in the market that allow brewers to create a sour variant by adding souring acids (lactic, acetic, etc.) typically produced by yeast and bacteria to a finished beer. This development opens doors for brewers who want to play in this space but who have been reluctant to bring microorganisms such as Brettanomyces, Lactobacillus, and Pediococcus, which are traditionally considered beer spoilers, into their facilities. 
Non-Alcoholic Craft is Coming
Keeping in line with broader trends, the craft beer space is waking up to a surge of interest in non-alcoholic (NA) beverages. According to a survey by UCL, 36% of 16-24-year-olds in full-time education are now abstaining from alcohol. Although it's a slow road, more brewers are diving in to create innovation in the space of non-alcoholic beer. One example is the nonalcoholic limited-edition Double Hop IPA by Athletic Brewing Co., which sold out in 32 seconds when it went up for sale online. As this trend matures and gains traction, the craft NA category will be one to watch. 
Keep an Eye Out for Craft Cocktails
Another segment to watch is craft ready-to-drink (RTD) cocktails. There's a resurgence in this category of malt-based and now sugar-base cocktails. Both fermented bases are cleaner than ever, providing a neutral canvas for beverage creators to add flavors and botanicals.  The convenience of RTD cocktails as well as new spirit-based entries have helped them overcome the stigma associated with overly sweetened, malt-based beverages of the past. 
More Experimentation with Hemp and CBD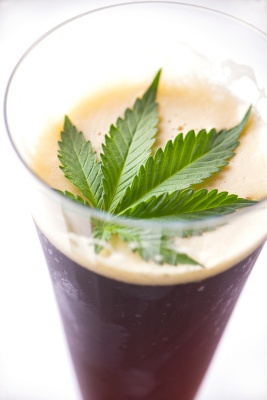 With the passing of the Farm Bill late last year and the legalization of industrial hemp, some breweries are jumping into experimenting with CBD. Although, at the same time, the FDA, the TTB, and some states are cracking down on CBD in beer. The industry is seeing more beers brewed with hemp than ever before. Although it was legal to brew with hemp seeds before the Farm Bill, brewers are now looking at combinations of different hops that produce a danker, weed- or marijuana-like resonance and character. Some breweries are taking risks to experiment with more than just hemp seed even though this is illegal in the eyes of the FDA and TTB. Many have received cease and desist orders. A small sector of breweries are playing in the CBD and THC space state-by-state in the non-alcohol space as carbonated soft drink (CSD) and water. These breweries are brewing/batching and shipping a base such as hop water to a facility licensed to add CBD and THC. Lagunitas Brewing Company's THC- and CBD-infused, Hi-Fi Water is an example of this approach. We expect to see more experimentation and innovation in this emerging space. 
The pace of innovation and turning of trends make the craft brewing space an exciting place to create. No matter what is next, there is always room for people and companies who are passionate about bringing consumers a unique beverage experience. 
If you're looking for a facility that can serve as a playground to create and test your next big beverage idea, check out The Lab.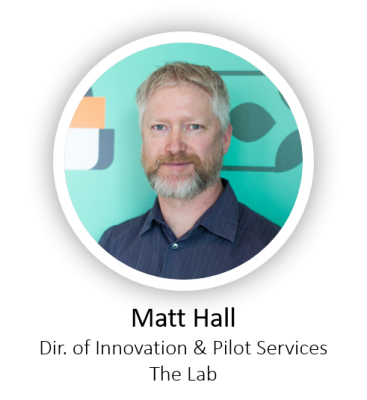 Matt Hall is the Director of Innovation & Pilot Services at The Lab, a state-of-the-art pilot facility and taproom. Matt has spent more than 20 years in the beverage and brewing industry, winning multiple World Beer Cup and Great American Beer Festival medals and holding positions with several notable breweries. Matt is passionate about transforming beverage ideas into reality and enjoys being able to offer beverage creators the cutting-edge resources needed to experiment and test new concepts.