Three Ways to Handle Beverage Stock Outages During the Supply Chain Crisis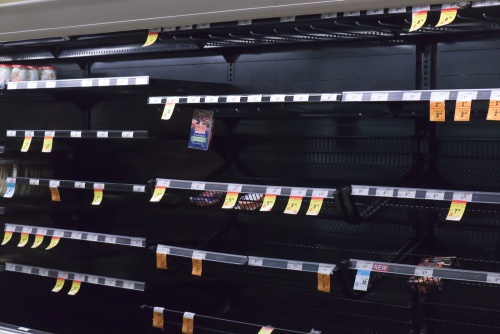 By Ben Sathre, Sales Administrator - Packaging & Ingredients, BevSource
Supply chain disruptions continue to challenge beverage companies with stock outages, leading to lower sales and lost shelf space. However, if handled well, stock outages can be an opportunity. By focusing on branding, reviewing your business plan and pricing, and considering alternative options, you can strengthen your prospects for continued success. 
Tell The Right Story
Stock outages provide an excellent branding opportunity. It might seem counterintuitive, but it's all about how you spin the story. Shift the narrative away from supply chain issues, and instead, spotlight demand pressures. Use this opportunity to show your fans that product is flying off the shelf and creating stock outages. Showcasing the popularity of your brand can build a cult-like following that gets people sleuthing the internet to find your products. When told the right way, this story can fuel sales as products become available and depict the brand as super desirable and regularly purchased.
Ask Better Questions
The current supply chain environment also allows you to reevaluate your business and pricing plans. Take a step back and assess the big picture, question things, and challenge assumptions. When was the last time you evaluated your distribution plan? When was the last time you looked at your costs and assessed your pricing? Adjusting now is easier and less conspicuous than when product is readily available. Use this opportunity to make changes where they are needed.
Assess Alternatives
The third opportunity is to investigate alternative options for everything from ingredients and materials to packaging. Alternatives can help when an item becomes hard to find or back-ordered. You might even find a better option for you to use moving forward. Below are some ideas.
Suppliers: Investigate alternative container options. If you work with Ball, consider also setting up with Ardagh or an international supplier as a backup.
Processes: If you currently use sleeved bright cans, consider a digital printing option.
Materials: If you currently use plastic PakTech, consider Biodegradable options or packaging in eco-friendly cartons.
Making a successful beverage requires a lot of resources. The good news is that there are alternative options available for many, if not all, of them. Consider tapping into the experience and network of an ingredient & packaging broker to help you find the right solutions for you. Brokers have knowledge and experience with a wide range of options and deep industry connections to get you the product you need. An ingredient and packaging broker can help you pivot on materials and uncover ways to avoid future stock outages.
Supply chain issues will continue to disrupt the beverage industry. The most innovative brands will see the current supply chain environment as an opportunity to learn and grow. By taking control of the story, asking the right questions, and assessing alternative options, you can use supply chain challenges to strengthen your beverage brand. I think we can all drink to that.
Questions or want to learn more? Contact us today to discuss ways to strengthen your supply chain and continue to scale your beverage brand for success.