UX Principles Beverage Brands Need To Consider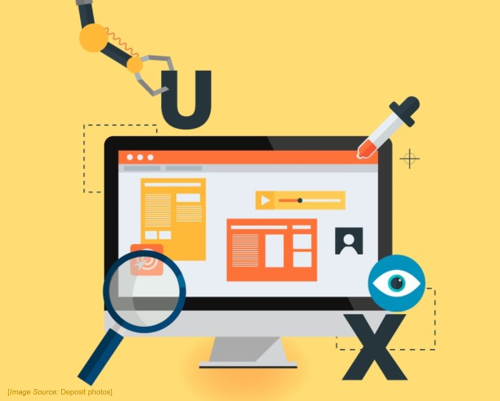 User experience (UX) finds its way into virtually every industry today, including the drinks sector. When it comes to conversions and increasing profits, brands need to consider how their customers are using their platforms, be it their website, apps or ordering systems, in order to deliver a great digital experience. With that in mind, these are some of the most crucial UX principles that beverage brands need to be aware of. 
Pay Attention To UX Writing
UX principles often focus on the design elements of a site or app, but the words you use play a big part in how a user navigates those areas. Poorly worded phrases or confusing words can lead to your customers getting stuck or developing the wrong impression about your business, which has a big impact on conversions. 
UX writing makes it easier to signpost each step of the journey for the user, so they can move through the ordering process more smoothly — a benefit for both your customers and your business. Use words that are intuitive and natural, such as baskets rather than bags, so that there's no room for confusion, and use emotional language that inspires someone to order rather than puts them off. It's also important to talk in the language of your customers rather than using industry jargon that they may not be familiar with. 
Avoid Decision Fatigue
You need to strike a balance between offering plenty of choice and overwhelming your customers. By offering too many choices, you run the risk of your customers becoming so exhausted by the prospect of choosing that they don't buy anything at all. While it may seem counterintuitive, it's better to specialize and limit the choices so that it's easier for people to choose what they want. 
That doesn't necessarily mean that you have to strip your menu right back if that's not feasible for your business, but it does mean that when it comes to your website, you need to categorize your offerings clearly and limit how many options are immediately on show so that someone looking for a certain type of beverage doesn't need to wade through hundreds of options to find what they need. 
Keep Hick's Law In Mind
In keeping with the notion of decision fatigue, Hick's Law says that the time and effort it takes to make a decision increases with the number of options. So you want to design for quicker decisions. Know what's really important for your customers to know and what can be avoided. 
For example, a customer buying a drink from a drive-thru wants to know the price, the waiting time and little else. Someone ordering online wants to be able to find your products, read the description and ingredients in each drink and be able to find the order button easily when they've decided what they want to order. 
Don't keep your customers guessing what's next, as the longer they wait, the more likely it is they'll go elsewhere to find what they're looking for, costing you profits and customer loyalty in the meantime. By keeping Hick's Law in mind when you're creating user experiences, you'll prevent frustration in your audience. 
Anticipate Needs Early On
As a business, you need to think like your customers and anticipate their needs whenever possible so that you provide items before they even realize they need or want them. It really enhances the user experience and delights your users, ensuring more gains for your business.
However, remember that the customer owns the space. You don't want to violate that sense of ownership by interrupting their navigation too often or violating their trust, which means keeping the site consistent from page to page, not moving things unexpectedly and reducing pop-ups that are jarring when someone is navigating around the site. 
You want your site to be consistent so that as a customer gets familiar with your platform, they can interact with it comfortably and without friction. While it's tempting to try new things, keeping to the same patterns can benefit your users' experience which, in turn, works wonders to increase sales.
Focus On Human-Centered Design
Human-Centered Design is essential when it comes to the drinks industry because there's an emotional aspect to thirst. It's a primal feeling that can be a powerful starting point for memorable experiences, so this needs to be carefully considered when designing for your customers. The images you choose, and where you place them, sparks different emotions in people. 
Think about how Starbucks advertise their seasonal Pumpkin Spice Lattes — their images are inspiring and evoke a feeling of coziness, often with people wrapped up in mittens and scarves, surrounded by fallen leaves. These images get people excited for the fall season and, consequently, excited by the prospect of ordering seasonal lattes. Be sure that when you're marketing drinks on your site or on social channels, you're thinking about the emotional aspect you want to convey to maintain excitement. 
Be As Transparent As Possible
As with any consumable product, you need to consider different types of customer and their dietary needs. Think about how people consume your products and the type of audience you're catering to, so you can design with them in mind and make your app, website and products as transparent as possible. 
For example, how does your website look to someone with a dairy or gluten intolerance? Or perhaps they have a marked sensitivity to caffeine and will look for detailed information. Is it clear what they can consume safely, or is the information difficult to find? This isn't to say you need to cater to everyone, and no product will be suitable for every consumer. But in being clear and descriptive, you can ensure that anyone finding your brand can quickly see whether it's right for them or not. 
Whether it's a coffee, a refreshing soda or an alcoholic beverage, drink brands need to consider the user in their marketing and eCommerce designs. By factoring in how a customer will perceive your brand and navigate your site, you can enhance their overall experience and increase the likelihood of them returning again in the future.
---

About The Author: Annie Button is a freelance writer based in the UK, known for her work on topics ranging from business development, PR & branding, digital marketing, and HR. Her work has been published in a variety of prestigious online and print publications.