Want to Give Your Beverage Business a Boost? Just add Data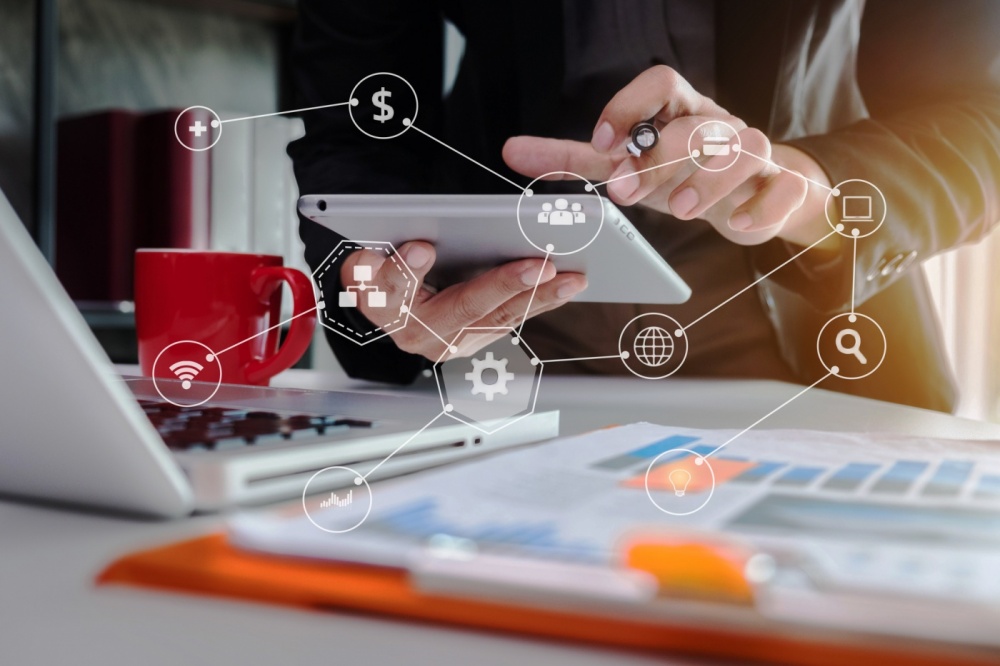 The beverage market is a sea of opportunities swarming with competitors. As consumers invite drinks to do more than quench their thirst, the beverage sector is responding with a flurry of innovative products. The accelerating pace gives a leg up to entrepreneurs and brands who can leverage data to prepare for what's next. Data provides fuel for making critical decisions, identifying opportunities, and validating ideas to maintain quality and profitability. Here are six ways to inject evidence and insights to propel your beverage business to the next level of success.  
1. Use Data to Spot Your Opportunity 
"Research is seeing what everybody else has seen and thinking what nobody else has thought."
-Albert Szent-Györgyi 
You can't spot a unique and profitable beverage idea without knowing what you're looking for. The best way to make a business opportunity appear is to uncover it with a solid understanding of the market and your customer. Research can help you zero in on the best beverage ideas faster and with more confidence. You can start with secondary research sources like government data, existing surveys and studies, published company reports, internet resources, and newspaper reports. From there, you might conduct primary research to gather supplemental information and fill in any knowledge gaps that are keeping you from seeing, evaluating, and prioritizing product development opportunities.
Some of the questions that will drive your investigation include: 
What pain points do my consumers have? 
What are my consumers looking to accomplish? 
What are my consumers'' goals, desires, and dreams?  
What products are out there to satisfy consumers now? 
What features or ingredients are competing products missing? 
Once you've identified your top beverage idea based on your unique customer and market insights, it's time to dig a little deeper. Data can help ensure your product vision aligns with your beverage business expectations. 
 2. Validate Your Idea's Potential with Proof 
"It is a capital mistake to theorize before one has data."
- Arthur Conan Doyle (writing as Sherlock Holmes)
It's tempting to want to jump right into figuring out how to make your product, but there is another step data-driven companies take to ensure they're investing in a winning idea. By conducting a feasibility study, beverage entrepreneurs can avoid costly trial and error and mitigate the cost of an innovative idea going wrong. A feasibility study runs your concept through the lens of your goals and the constraints of the development and production processes to help answer the question, "Can we successfully produce and scale this beverage as we have designed it?" Discovering that your idea doesn't work profitably in the current manufacturing or retail environments doesn't necessarily mean you'll have to scrap it entirely. A good feasibility study will help you map out potential paths from idea to production while also pointing out potential issues or problems. 
3. Launch Your Beverage with Statistics and Strategy 
"Research is what I'm doing when I don't know what I'm doing."
- Wernher von Braun
Once you've validated your beverage idea, you could start looking for a co-packer to do your first production run, but there is another option. What if you could try out your formula and processes without meeting the minimum order quantity requirements held by most large co-packers? A pilot run provides the opportunity to do just that.  
Like the profession it's named after, a pilot run guides and de-risks the "flight plan" that will carry your beverage into successful commercial production. How does it work? A pilot run lets you test your ingredients and processes on commercial equipment without producing the high minimum quantities required by most manufacturing facilities. A full-scale production run is typically around 10,000 cases with all-in-costs starting at about $200,000. You can do a pilot run of 50-60 cases for approximately $20,000. It's still an investment, but stepping into production with a pilot run will often save you more than you spend. 
It's rare for the first production beverage to go perfectly with no unforeseen changes. Whether it's a minor tweak to your formula or a critical correction to your batching methods, it's much easier and more affordable to make unexpected discoveries during or after a short pilot run than during a full-scale commercial run. A pilot run delivers data and insights to help minimize the risk of compounding the costs of trial and error at a commercial scale. You'll also get commercial-quality prototypes you can use to market your beverage or attract investors. 
Gathering and analyzing data as you build your beverage gives you a strong foundation for using data in creative ways to solve problems and capitalize on opportunities. 
4. Quantify Your Beverage's Quality 
"Where there is data smoke, there is business fire." 
- Thomas Redman
In addition to using data to inform critical decisions, forward-thinking beverage companies use data to monitor and improve quality. Beverage brand owners can leverage analytic, microbiological, and quality assurance testing to ensure they're delivering a consistent, high-quality product to the market. Companies can also gather and analyze data about their suppliers to spot, assess, and address any supply chain issues that might affect the quality of their beverage now or in the future. 
As quality becomes increasingly crucial to the market, quality-related data will play an even more vital role in beverage companies' success. There are other metrics beverage companies can use to improve their understanding and control of their business. 
5. Measure and Monitor Your Beverage Business's Health  
"Research is something that everyone can do, and everyone ought to do. It is simply collecting information and thinking systematically about it."
- Raewyn Connell
Systematically and objectively measuring data allows beverage companies to develop a framework for making better decisions to increase efficiency and improve performance. Metrics like revenue per customer, market share growth, and profit margin provide insights into how well your company performs. The key is to get your data in the hands of someone who can interpret what it says about your company relative to the market and your competitors. You don't know what you don't know, but the more data-focused you become, the more you learn what types of questions your data can answer to improve your business. 
6. Continue to use Evidence and Investigation to Innovate 
"As for the future, your task is not to foresee it, but to enable it."
- Antoine de Saint Exupery
As consumer preferences evolve, beverage companies will need to innovate at an increasingly rapid pace. Data will continue to play an essential role in fueling profitable, customer-centric innovation cycles. Analytics help companies find linkages and hidden patterns that yield unique and valuable insights to guide company strategy and keep everyone aligned and headed in the right direction. 
Data offers beverage companies invaluable opportunities to innovate and improve. The key is learning what data to look at and what to do with it. Proactive beverage companies will invest in education, tools, and partnerships to help them make the most of their data.