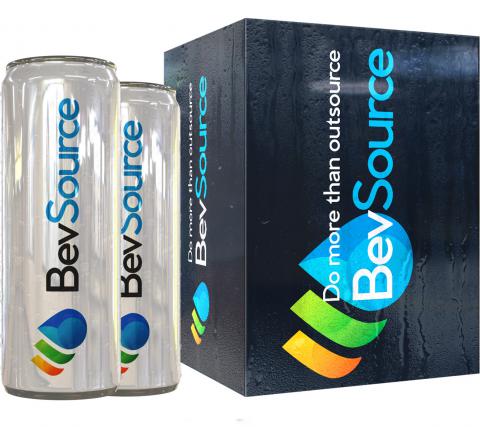 You could spend months of your valuable time in the details of formulation, development, negotiations, vendor validation, ingredient sourcing, packaging formatting, troubleshooting, quality control, compliance, export, project management, freight scheduling and invoicing. Or you could BevSource, and let us manage all of that and more while you build your marketing and distribution strategy.
Experienced beverage navigators make the difference.
The beverage industry specialists at BevSource have just one goal: to give you the tools and support to build, produce and deliver the best beverage possible. As a client, you will work with a dedicated operational specialist who fully explores your vision and what makes it unique. The BevSource team then pulls together the vendors, processes and services that will bring it to life. Simply put, there is no easier or more effective way to bring your beverage vision to life and to market. To BevSource or not to BevSource? There is no question.
The BevSource Advantage:
Better return on time, money and brainpower.
Every entrepreneur and established brand owner, no matter where they are on their beverage journey, operates under at least one constrained resource: Time, Money, or Knowledge. When you choose to BevSource, you increase your return on all three of those resources.
Workload Relief: Nothing comes easily when you're launching something truly innovative. Let BevSource manage the operational planning and execution, so you can focus your attention where it's needed most – growing your business.
Scale at Start-Up: Size matters to copackers and vendors. BevSource leverages the combined buying power of its clients to secure the best access, pricing and service from industry-leading vendors and production facilities.
Decision Confidence: Informed decisions save time and money. Our deeply experienced operations team knows what can really be done, on what timeline, at what budget and at what level of quality.
Seamless Integration: The formula you choose will have implications for pricing, production, packaging, compliance, shelf life, distribution and possibly even taxes. The BevSource team knows the downstream implications for every decision you'll make about your beverage.
Industry Insights: Whether you want to learn the intricacies of the beverage industry as you BevSource, or just leave it to us to manage completely, your beverage will be built on the insights that only years of hands-on industry experience can deliver.
Unique Solutions: There's no one way to build a beverage business. Whether you need one ingredient or service, or want to take advantage of our full spectrum of capabilities, the BevSource team is here to understand your vision and develop a unique operations strategy to deliver it.
Why they BevSource