The Clean Label Movement & How Whole Foods Is Setting The Tone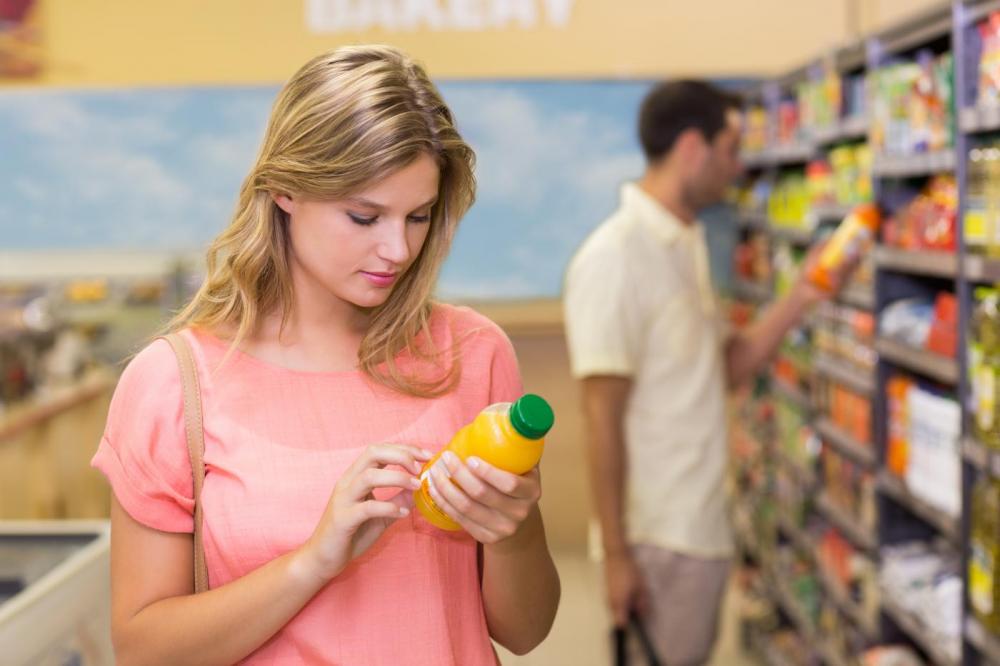 Consumers are increasingly seeking out products that are clean, wholesome, and plant-based. They are looking to support brands that demonstrate similar values, are mission-driven, and incorporate trust and transparency into their operations and communications. However, as more information becomes available about how food is produced, the ingredients used, and the possible implications and effects of certain ingredients, that search has become more challenging and confusing.
Within that confusion, brand owners are scrambling to not only ease the mind of their consumer, but also outdo the competition when it comes to providing all natural, clean label, and environmentally sustainable products.
What is a clean label?
There is no single definition of "clean labels," but the idea behind them is a move towards shorter ingredients lists without artificial chemicals and with familiar ingredients. Claims by companies promoting clean labels include "no preservatives," "made with only natural ingredients," and "free from artificial colors and flavors." Consumers are becoming accustomed to looking for clean label claims wherever they shop. According to Nielsen, 93% of U.S. households have purchased a clean label product at grocery stores, while 70% have purchased at a mass merchandiser/supercenter and 31% at club stores. 
Whole Foods As A Clean Label Leader
No company has more visibly attempted to embody and establish leadership within the clean label trends than Whole Foods. Established in Austin in 1978, Whole Foods has grown to more than 456 stores with net sales of nearly $16 billion. In 2017, Amazon acquired Whole Foods for $13.7 billion. According to Business Insider, approximately 70% of the cost of the acquisition was accounted for by goodwill, on Amazon's balance sheet, meaning that Amazon purchased Whole Foods largely for its intangible value, rather than its current operations. That intangible value is largely tied up in the trust customers place in Whole Foods to deliver quality products that align with their standards and values.
The Value of Strict Stated Standards
Whole Foods solidified its brand by creating, publishing, and promoting their own standards for food quality above and beyond what is required by government regulating agencies. Organic food is required to meet standards set by the USDA, but no official definition exists for natural food.  In absence of already published standards, Whole Foods created its own list of "unacceptable ingredients for food." The list contains more than 70 ingredients that cannot be present in the food or beverages the retailer carries. The list includes high-fructose corn syrup, hydrogenated fats, and many kinds of artificial coloring, flavors, preservatives, and sweeteners.
One researcher reviewed a list of products sold at Walmart against Whole Food's list of banned ingredients, and discovered that of the soft drinks he reviewed, approximately 97 percent contain ingredients that Whole Foods considers "unacceptable."
While these strict standards go a long way in assuring customers that they are purchasing healthy, natural foods, they also reduce the selection and increase the cost of those products. Whole Foods prices are 15% higher than competitors.
Transparency and the Clean Label Movement
Whole Foods is not the only retailer focused on clean and transparent product ingredients. Companies such as Aldi, Kroger, Panera, and Trader Joes have joined in on the Go Clean Label™ movement, creating official lists of artificial ingredients that will not be allowed in the products they carry. Products can be "Go Clean Label" certified by undergoing an evaluation. Once approved, brand owners can use the certification logo on their product packaging, website, and promotional materials, but products must be re-evaluated every 12 months due the rapid, always-changing perception and definition of what "clean label" is.
The Future of Clean Label Standards
As consumers are becoming more educated, proactive, and selective about their consumption, Whole Foods has had to respond with even stricter guidelines and requirements. Last year, Whole Foods announced that GanedenBC30 and LactoSpore (two strains of the probiotic) would no longer be permitted in certain products.
But stricter isn't necessarily always better. Look to cases like General Mills's attempt to remove artificial ingredients from its Trix cereal to see that making a product cleaner doesn't always translate to more profitability. Decisions about labeling and guidelines are further complicated by changes in government regulations. Earlier this month, Whole Foods announced that, in light of the USDA's draft rule on a National Bioengineered Food Disclosure Standard, it would be pausing its previously announced deadline for GMO transparency. Manufacturers and retailers need to constantly assess the national and global environment and strike a balance with consumers when it comes to clean, transparent, safe, cost-conscious, and desirable products.
As consumers move towards organic, non-GMO, natural, and other classifications for food and beverage choices, labels will adapt to keep up. Clean labels of the future may encompass more transparency and more stringent sourcing and production requirements. Successful brands will pay attention to what customers are looking for and have the flexibility to examine and address the challenges and opportunities of participating in the clean label movement.