Five Trends Propelling Craft Beer into 2021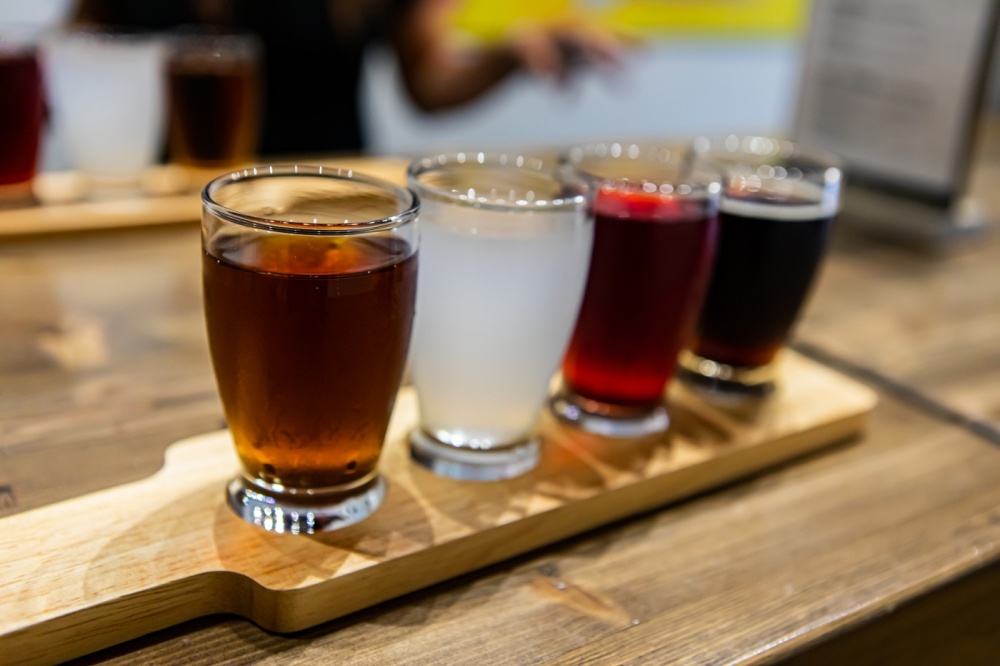 By Matt Hall, Director of Innovation and Pilot Services, The Lab--Powered by BevSource
It's been a year of challenges and change for craft breweries. Despite the difficulties, brewers are doing what they do best—creating and releasing innovative beverages that keep consumers engaged and coming back for more. Here are some of the trends propelling the imagination and resilience of the craft brewing industry in 2020. 
Pushing Boundaries with IPAs
India Pale Ales (IPAs) are still the "king of craft," and brewers continue to add innovative offerings to the hop-filled category. The dry, brut-style IPAs seem to be fizzling out with a growing appetite for softer, less bitter, juicier IPAs. Citrus IPAs like Stone Brewing's Tangerine Express Hazy IPA, and stone fruit-forward flavors, like those in Anchor Brewings San Franpsycho® release, are appealing to beer drinkers who previously might not have considered themselves to be IPA lovers. 
Brewers also continue to experiment with sour/tart IPAs and milkshake and smoothie IPAs containing lactose. IPAs are still showing up strong, and we expect to see more IPA-innovation on the horizon. 
Stepping Further into Seltzer  
Love them or not, hard seltzer offerings don't seem to be slowing down anytime soon. It's no longer just big national players who are getting in on the action. Regional, state and microbreweries are throwing their hats in the ring, along with non-breweries like distillers, wineries, and soft drink companies. As seltzers step further into the spotlight, more breweries see seltzer as a viable threat to the light beer segment (sub 100 calorie) in the competition for limited shelf and cooler space. As the light beer and seltzer markets expand, they will likely begin taking away space from traditional beer. 
Innovation in the hard seltzer market continues to accelerate with a broader range of flavors, more low-calorie and functional formulations, and a wide range of cocktail-inspired seltzers. From the ingredient side, more suppliers, from traditional beer to non-alcoholic flavor houses, are throwing their hat into the ring. 
Adding Low- and No-Alcohol Options 
Non-alcoholic beers have evolved significantly since their inception. As more people cut out or cut back on alcohol for health and other reasons, the market is responding with a wider range of offerings with little or no alcohol. From non-alcoholic (less than 0.5% alcohol by volume or less) to low-alcohol options that contain less alcohol and usually fewer calories than a traditional beer, there are a growing number of exciting brews to try. 
Budweiser launched Budweiser Zero, an alcohol-free, zero-calorie beer, in 2020. Boston Beer Co., the maker of Samuel Adams, recently announced they will be rolling out their non-alcoholic beer, Just the Haze, in 2021. Deschutes Brewery in Bend, OR, included their Teensy Hazy IPA with 2% ABD and a strong, hop and fruit-forward flavor with a light body as part of its 2020 year-round offerings.  
Based in Stratford, CT, Athletic Brewing Company, has been making headlines with their suite of solely non-alcoholic craft beers. According to a recent Forbes interview with Athletic's founder, the company has grown 500% year-over-year for the past two years. 
Brewers are also rolling out non-alcoholic non-beer beverages that contain hops, including soda, sparkling water, and tea. In addition, some brewers, like OutBound Brewing, are releasing non-alcoholic brews infused with CBD or THC.
As demand for alcohol-free beverages and more healthy alcohol alternatives grows, we expect to see even more no- and low-alcohol craft beers emerge on the scene. 
Settling into Sours 
Sour beers' distinctively sour taste profile comes from organic acids, primarily lactic acid produced by  naturally occuring bacteria and yeast such as  Lactobacillus, Pediococcus, and Brettanomyces . While once unique to Belgian and northern German breweries, sour beers have found a foothold in craft here in the US as more people have discovered their distinct flavor. Sours appeal to beer drinkers who are eager to try something new, as well as people who wouldn't normally consider themselves beer drinkers but like the sweet acidity and tartness of a sour.
In a recent article in WineEnthusiast, Bart Watson, chief economist at the Brewers Association, estimated that sours are up by 25% or more in volume and sales in each of the last two years. Regional and national breweries are creating a host of sour options with varying flavors and levels of sweetness. From The Gadget, by Urban Artifact, that is sweetened with 1,280 lbs of blackberries, 1,280 lbs of raspberries & 30 g of vanilla beans per 30 BBL batch, to New Belgium's Sour IPA, a dry-hopped hazy IPA blended with wood-aged golden sour, there is a sour option for nearly every palate's preference.  
Leveraging Lagers 
There are some distinct differences between ales and lagers, and most of them are related to yeasts. Ale yeasts usually ferment while sitting on top of the beer in a tank, whereas lager yeasts are bottom fermenting, ferment more slowly, and prefer cooler temperatures.Ales are typically easier to make, turn quicker and have more yeast-derived flavors. Because of those properties, ales have become the dominant style for craft.  Lagers, however, are the most widely drank beers in the world and they are playing an important part for brewers and consumers in 2020. Many consumers have opted for comfort and familiarity over innovation and excitement in their beer choices during times of uncertainty, making them more likely to spring for a traditional American style lager. 
With industry taprooms taking a hit, some brewers are finding capacity for lager production. Though we're seeing an increase in traditional offerings, craft is putting their unique spin on the style, and we expect to see more breweries adding lagers to their lists for 2021 and beyond. 
As craft brewers push through one of the most trying years in recent history, they can lean on the creativity and innovation of an industry fueled by passionate, talented people who are striving to be the best at what they do.