Customers don't buy beverages—they buy solutions to problems or tools that will help them achieve goals. Here are some of the areas where consumers are signaling desires and needs that are opening opportunities for innovation.
Subbing Out Sugar
The desire to weed out sugar is driven by a movement towards health and wellness that is supported by nutritional guidelines and increasingly controlled by legislation. In the International Food Information Council's (IFIC) Annual Food and Health Survey, more Americans than in previous years blame carbs, and specifically sugars, for weight gain. More visibility on labels will also play a role in consumer behavior. The FDA's enforcement of the mandatory declaration of added sugars on the Nutrition Facts Label begins January 1, 2020. In response to this trend, the low-calorie sweetener industry is expected to reach $2.2 billion by 2020 worldwide.
Beverage makers will be challenged to use new and innovative ingredients to deliver the desired sweetness, flavor, texture, and calorie count consumers want. Success in sweetening will require a solid understanding of the different sweetener innovations available, like stevia and allulose, as well as new blends and how best to use them.
Carefully Creating with Cannabis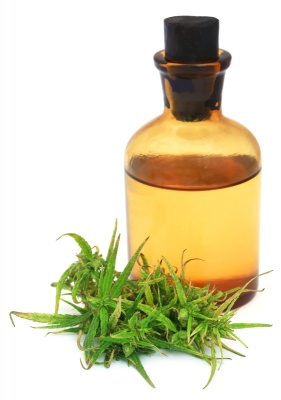 Interest and opportunities in the cannabis market continue to grow. Cannabis sales are expanding around the world, even in countries where legalization has not yet happened. The 2018 Farm Bill opened the door for growing industrial hemp across the U.S., and CBD began to take off. The CBD market is projected to hit $5.7 billion this year and $22 billion by 2022. Even though both medical and recreational marijuana use remain illegal at the federal level in the U.S., things are moving forward at the state level. Since 1996, 33 states have legalized medical marijuana, and 11 of those have passed legislation allowing for the legal consumption and/or sale of recreational weed. In 2020, there are six states trying to get a recreational marijuana initiative or amendment onto their ballots.
Although it seems inevitable that cannabis will be a significant part of the beverage market in the future, it's still a somewhat risky territory. On November 25, 2019, the FDA issued a press release confirming that warning letters were issued to 15 companies for illegally selling products containing cannabidiol (CBD) in ways that violate the Federal Food, Drug, and Cosmetic Act (FD&C Act). The press release stated, "The FDA has not approved any CBD products other than one prescription human drug product to treat rare, severe forms of epilepsy."
In addition to regulatory challenges, companies entering the CBD market have to contend with navigating quality testing, sourcing, and formulating for product stability.
A good first step is to follow market developments and study environments where cannabis is legal, like in Canada. Strategizing smart entry into this evolving market is a massive opportunity for innovative beverage companies. The key will be to innovate while continually evaluating and mitigating the inherent risks and challenges.
Seeking Sustainability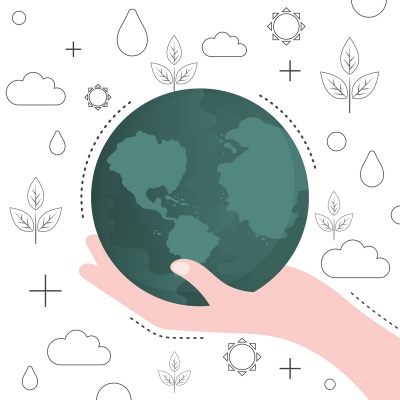 With environmental issues, like global warming, taking center stage in 2019, consumers are on the lookout for opportunities to do their part to reduce their environmental impact. NYU Stern's Center for Sustainable Business found that 50% of CPG growth from 2013 to 2018 came from sustainability-marketed products. The same study revealed that products marketed as sustainable grew 5.6 times faster than those that were not.
Beverage companies can stand out and claim market share by building sustainability into their products and their supply chain. Whether it's exploring a new option for packaging or choosing production partners that are focused on addressing sustainability issues, creatively building an eco-conscious brand can pay off for beverages.
Alternatives to Alcohol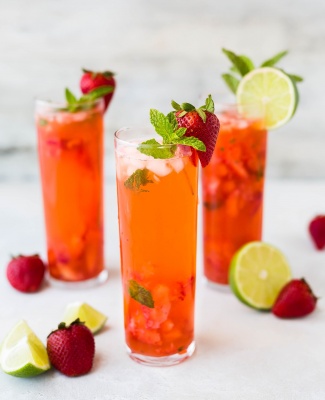 The consumption of alcohol around the world fell 1.6% in 2018, according to IWSR Drinks Market Analysis. As terms like, "sober curious," gain ground, especially with Millennials and Gen Z consumers, low and no alcohol alternatives are stepping in. The global nonalcoholic beverage market is expected to reach a record value of $1,650.28 billion by 2024, according to a report from Zion Market Research. Whole Foods declared zero-proof drinks one of the top-10 food trends for 2020, and the number of businesses selling mocktails or nonalcoholic cocktails in the U.S. has increased by 130% from October 2018 to October 2019, according to Square.
As no and low alcohol products take on traditional beer, wine, and spirits, there is a lot of room for growth and creativity. Smart product positioning and appealing to new audiences will be vital to elevating the industry and building momentum for the latest products that emerge within it.
Personalization and Customization
Customers are raising their expectations when it comes to the personalization and customization of their products and services. According to a RedPoint Global and Harris Poll Survey, more than half of consumers expect personalization as a standard of service. They believe they are recognized as an individual when sent special offers. Whether it's a dairy-free version of their favorite latte or a label with their name on it, customers are on the hunt for beverages that fit an individualized need or preference.
Staying relevant means keeping your finger on the pulse of consumer trends, getting accurate and timely customer feedback, and integrating that feedback into your product as quickly and efficiently as possible. As brands innovate to address more specific consumer requirements, they will also need to re-examine their manufacturing and operational processes to align with these opportunities.
These are just a few of the areas that beverage companies can draw on for inspiration for innovation. The beverage industry is primed for another exciting year of creating beverages that enrich and enhance people's lives in ways we couldn't even imagine only a few years ago.