What you need to know about the new USDA GMO Labeling Legislation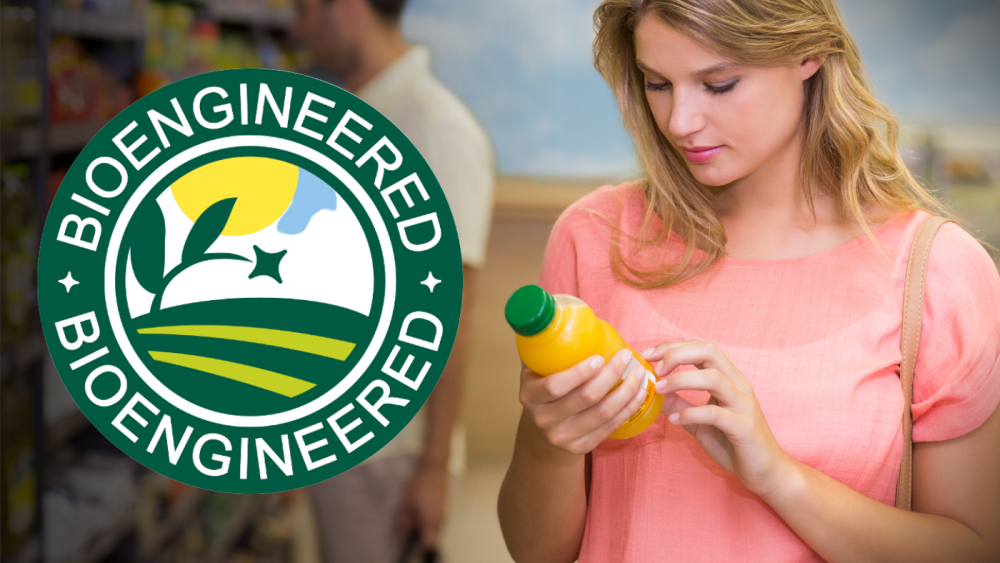 A Legislative Briefing on the USDA GMO Labeling for all foods and dietary supplements
Summary: The U.S. Department of Agriculture's new food labeling rules for genetically modified food (GMO) products went into effect on January 1, 2022. Consumers will no longer see the words "GMO," which stands for genetically modified organisms. Instead, they'll see a round green label that says "bioengineered" or "derived from bioengineering" or a label with a phone number or QR code to provide more information.
Links to view legislation:
USDA BE Disclosure
Federal Register's National Bioengineered Food Disclosure Standard
Who this impacts: Any product that has PREVIOUSLY had statements surrounding the disclosure of genetically modified organisms (GMOs). 
The new rule applies to all food manufacturers and importers as well as retailers who package and label food for retail sale or sell bulk food items. It does NOT apply to restaurants, restaurant-like retail food establishments, or small manufacturers (fewer than 20 employees or with annual revenue of less than $2.5 million).
Timeline: The rule went into effect in 2019 with a compliance deadline of January 1, 2022.
Effective Date: February 19, 2019
Implementation Date: January 1, 2020
Extended Implementation Date (for small food manufacturers): January 1, 2021
Voluntary Compliance Date: Ended December 31, 2021
Mandatory Compliance Date: January 1, 2022 
Enforcement: The USDA won't perform in-store checks to ensure compliance but instead rely on consumer complaints. Complaints will be investigated, and there will be an opportunity for a hearing. Once these are completed, the  Agricultural Marketing Service (AMS) will make a public summary of any finalized findings. If a brand is investigated and the AMS finds that they did not comply with the National Mandatory Bioengineered (BE) Food Disclosure Standard (NBFDS) guidelines, they are liable.
Definitions: 
Bioengineered Foods: Foods that contain detectable genetic material that has been modified through certain lab techniques and cannot be created through conventional breeding or found in nature."(USDA website).
Symbols: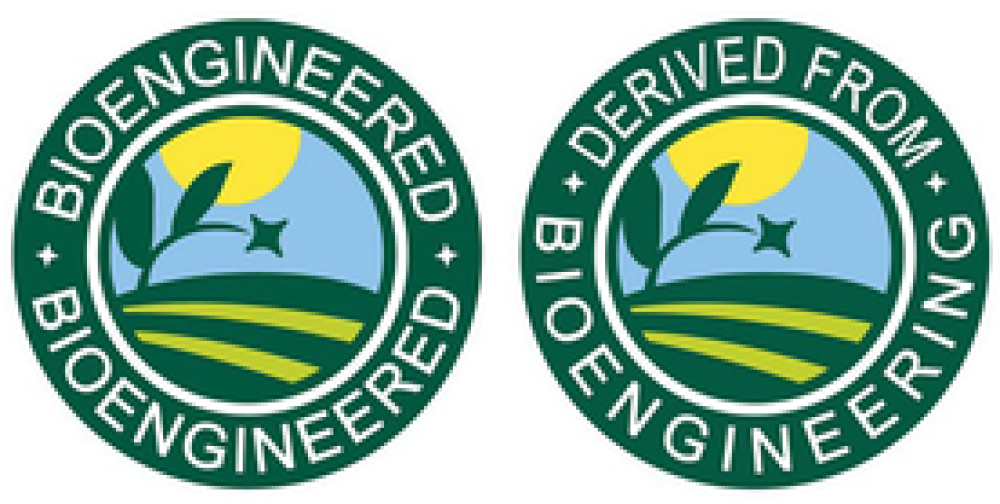 https://www.ams.usda.gov/rules-regulations/be/symbols
Justification: The USDA says the change will bring uniformity to food labeling, which has been relying on "a patchwork" of state regulations. Goals include balancing the need to provide information to consumers while minimizing costs to companies who can pass those savings on to consumers.  
Viewpoints: 
The Center for Food Safety and other advocacy groups say the labeling doesn't go far enough and is unfair to people without smartphones who won't be able to scan the QR codes. 
"These regulations are not about informing the public but rather designed to allow corporations to hide their use of genetically engineered ingredients from their customers," stated Andrew Kimbrell, executive director of the Center for Food Safety. "It is a regulatory scam which we are seeking to rescind in federal court. In addition, we are urging our million CFS members and others to become citizen investigators and find and expose the companies that are using QR codes instead of on-package text or symbol labeling, thereby trying to keep us in the dark about what they have put in our food." 
Food brands represented by the Consumer Brands Association urged the government to delay implementing the rule. 
"We believe the government must take a 'do no harm' position right now that allows companies to focus on delivering essential products to consumers," Betsy Booren of the Consumer Brands Association (Washington Post). 
National Academy of Sciences and the Food and Drug Administration maintain eating bioengineered foods poses no risk to human health.
"​​There is "reasonable evidence that animals were not harmed by eating food derived from GE crops," and epidemiological data shows no increase in cancer or any other health problems as a result of these crops entering into our food supply." (Science)
Bottom Line for Beverage Brands: This update does NOT take the place of, or make obsolete, Certifications such as Non-GMO Project Verified or USDA Organic certifications. 
There are currently 13 official Bioengineered (BE) foods that require this label (used as ingredients or foods). If a food or ingredient is on the list, and regulatory records show that it is bioengineered or do not indicate whether it's bioengineered, it must be labeled.
Additionally, disclosure is required if any single ingredient contains more than 5 percent of a bioengineered substance, regardless of whether its presence is inadvertent.
Review your complete product, ingredients, and processes to determine its bioengineered status. 
How BevSource can help: 
BevSource's regulatory team can review your ingredients and products against the latest regulatory changes to determine and help monitor compliance with bioengineered status. With an in-depth understanding of your business and goals, BevSource can develop and efficiently execute a comprehensive compliance strategy to ensure your brand stays compliant and ready to respond to what's next. Contact us

Sources For More Information: 
Bioengineered foods at the grocery store could be labeled in a new way starting Jan. 1. - The Washington Post
More about the new USDA bioengineering label - Agriculture (msu.edu)
List of Bioengineered Foods | Agricultural Marketing Service (usda.gov)
https://www.ams.usda.gov/rules-regulations/be
Webinar: Overview of the National Bioengineered Food Disclosure Standard December 2020 - YouTube
What the New 'Bioengineered' Food Label Means | Food & Wine (foodandwine.com)