What's Driving Indulgent Drink Trends?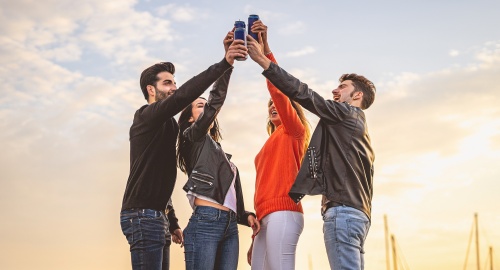 If there's one thing we know for sure about today's drink market, it's that indulgent drinks are on the rise. The idea of an "indulgent" treat usually implies something bad for you, but today's indulgent drinks can be downright healthy — both physically and mentally. From low-and-no alcoholic drinks to adventurous flavors, the indulgent drink market is diverse, drawing customers for many different reasons.
These trends often center around health and wellness. Consumers might use indulgent beverages to boost their mental health with a guilt-free drink at the bar or support their physical health with clean ingredients. They could use a new flavor to gain a sense of adventure and broaden their horizons.
Whatever the reason, we can explore the rise of indulgent drinks overall to help us understand consumer sentiments and what commercial beverage concepts must do. Let's look at the drivers behind some of the biggest trends in indulgent drinks.
1. Guilt-Free Enjoyment
Many drink brands are quick to focus on promoting physical health with added nutrients, but indulgent drinks tap into an aspect of mental health that plays a significant role in dietary habits. Guilt can be a strong deterrent for some products, and by eliminating it, drink brands can offer indulgent experiences without the negative feelings that might go with them. For instance, having an alcoholic drink might go against someone's health or sobriety goals. A no-and-low or tasty-yet-healthy product offers a fun alternative.
To illustrate the demand for these guiltless beverages, we can look at the nonalcoholic drinks sector, which saw 20.6% year-over-year growth in 2022. The health and wellness movement is still going strong, and removing the adverse effects of certain drinks, such as alcohol and high sugar content, can help consumers enjoy indulgent drinks without negative feelings.
2. Adventure
Many consumers strive to be more adventurous or explorative. New, exciting flavors allow them to branch out and try new things in an approachable, unintimidating manner. While new beverages and flavors might sound like a small step, they can help people develop an adventure-based mindset, which supports psychological well-being in challenging situations. Adventurous flavors could range from exotic ingredients to unique pairings that pique the buyer's interest.
Exciting new beverages can also add a little adventure to everyday life. You might not be able to go skydiving this afternoon, but you can certainly pick up a novel drink on your way home.
3. Convenience
About half of Americans consider wellness a top priority, but around a third think there aren't enough products to meet their needs. RTD options and other specialty beverage concepts can help provide the products that people need to work wellness into their busy schedules.
Many indulgent drinks require specific environments to enjoy them, such as a coffee shop or a bar. Newer flavor trends allow people to enjoy them in RTD packaging. Even a trip to the gas station could offer specialty lattes or fancy cocktails in cans, making them much more attainable and easier to drink.
4. Sophistication
A few years ago, your options were extremely limited if you wanted a non-alcoholic drink at a restaurant or bar. You might have had to order a sugar-laden soft drink or a simple water. These drinks can take away from the experience of the setting, making it less fun or even restrictive. Between mainstream availability and grown-up beverage concepts like botanicals and unique flavors, alcoholic beverage trends now allow adults to enjoy low-and-no drinks in social settings.
Even outside of non-alcoholic options, some flavors and ingredients can help drinks feel more mature. An adult consumer might hesitate to buy an electric-green, sugar-filled energy drink, but something with extra nutrients and pomegranate flavoring could be more approachable.
5. Nostalgia
Indulgent drinks can also appeal to consumers' sense of nostalgia by reinventing old favorites. They might add notes of citrus to a classic Old Fashioned or infuse the flavors of a favorite cereal brand into a coffee drink. These unique twists can call back to simpler times and build on the buyer's existing love for other flavors. Millennials are exceptionally responsive to throwback flavors, with 76% of people ages 22-55 saying that they enjoy things that remind them of the past.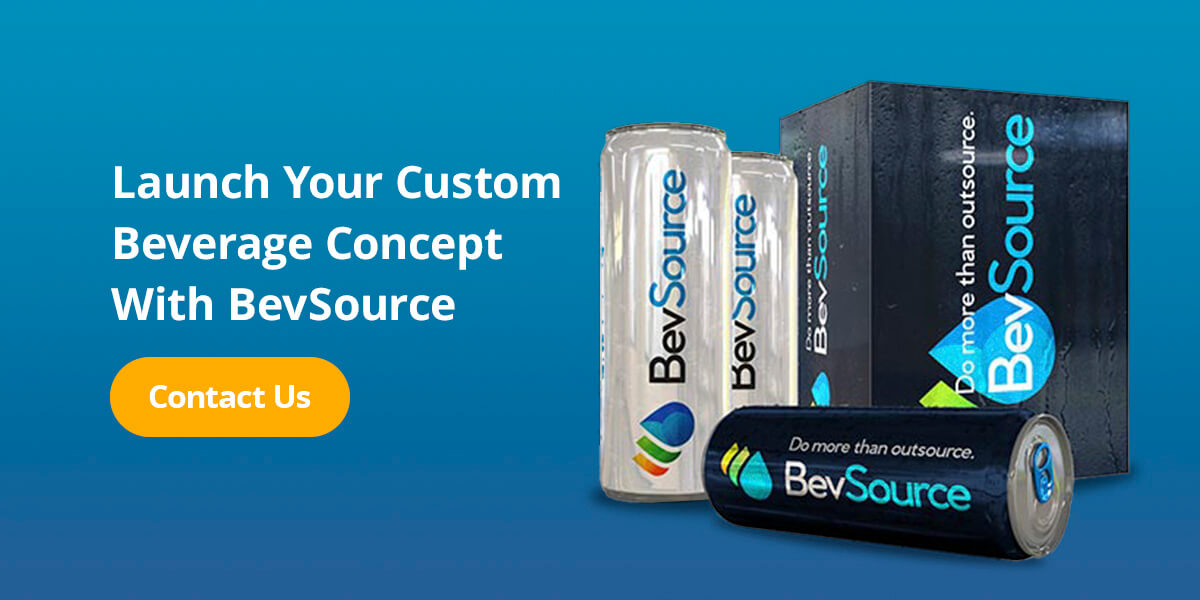 Launch Your Custom Beverage Concept With BevSource
Regardless of why people turn to these innovative beverage concepts, they have a bright future. New and established brands can thrive in this space and meet evolving customer demands for fun and guilt-free drinks.
If you're ready to get in on the indulgent drink action, the experts at BevSource can help. With decades of experience in flavor trends and custom beverage concepts, we offer support every step of the way, from development to post-production. This unique industry sector has plenty of room for new players, and we can help you launch your brand successfully.
Get in touch with a beverage expert today to talk about your drink idea!