Don't Leave Your Beverage Logistics Out in the Cold This Winter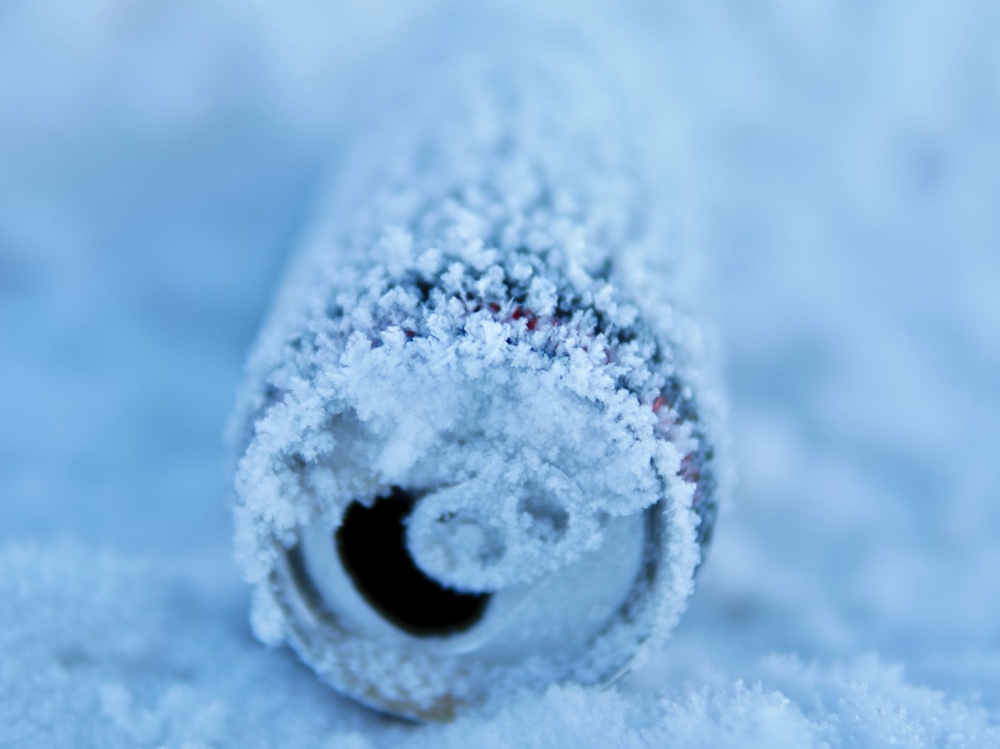 Winter brings freezing temperatures, leading to hazardous road conditions, closures and reroutes, and more opportunities for liquids to freeze. All of these factors spell trouble for brands shipping beverages across the country. And, on top of whatever Mother Nature decides to send our way, there are the added pressures of the holiday season combined with a high level of supply chain uncertainty and a labor shortage in the trucking industry. 
After coordinating logistics for beverage companies of every size and stage over the past 17 years, here are some guidelines I use to help brands weather the worst storms of winter. 
Plan Earlier Than You Think You Need To 
Beverage brands should start thinking about preparing their logistics plans for winter in October. Remember, it's not just beverage companies that are competing for heated trailers. Products like water-based paints and adhesives, as well as pharmaceutical products, are also vulnerable to extremely cold temperatures. You are more likely to find a carrier with capacity if you plan ahead. Winterizing your supply chain early gives you more options. 
Study Your Supply Chain Closely 
The more thoroughly you examine, map, and study your supply chain, the better you can align a plan to efficiently cover your most significant risks. Take a close look at the geographies your products will be traveling through and what modes and services you're using to transport them. Are there risks that aren't addressed with your current contracts? How will you monitor and respond to changes in conditions that will affect your plans?  
As you uncover potential winter hazards your products may encounter, it might make sense to add new modes of transportation or to combine them for more flexible, intermodal options. You may also want to add preventative packaging, storage solutions, more hands-on services, or protective policies to help mitigate winter-related delays and damage. Studying your supply chain gives you a better understanding of how to plan for and react to the volatility of winter logistics. 
Pack Smart 
It's also essential to think about how you're packaging your beverage products. There are many materials to choose from, ranging from thermal bubble wrap to plastic wraps and foams. Each comes with its own strengths and weaknesses. Choose packaging that matches the mode of transport you're using, the amount of time the product will be exposed to the elements, and the regulatory requirements and permitted freight dimensions for your products 
Carriers may also offer access to blankets, shelters, weather monitoring, and temperature-controlled containers to help you pack your products for transport through winter weather. Don't forget to factor in any time when your product may be sitting en route, between transfers, or upon arrival.


Consider Paying for Freeze Protection
Freeze Protection or Protect from Freeze is a service offered by some LTL carriers to ensure that your product is kept above the temperature at which it will be damaged. It sounds pretty straightforward, but the devil is in the details, and those details and their costs vary from carrier to carrier. Each carrier and terminal has different policies related to Freeze Protection. They also offer their services in various timeframes, and many reserve the right to place an embargo on their Freeze Protection services if temperatures fall below a certain benchmark. The best way to utilize Freeze Protection is to find the level of service that best meets your product and delivery requirements and matches your tolerance for risk. If you can't afford to lose it, you should consider insuring it. Expect the best and plan for the worst.
Keep Your Cool
Attitude is everything when it comes to winning with winter beverage logistics. Choosing to see winter as a creative challenge to be solved rather than a nuisance to tolerate, can make a big difference. There are elements we can plan for and many that are out of our control. We get to choose how prepared we will be and how we will handle the obstacles we encounter. How you handle yourself and treat others in the process will have a bigger impact on your business and your ability to weather future storms than a single missed delivery ever will.

In summary, my advice for beverage companies who need to deliver products this winter:
Study your logistics

Plan ahead

Stay creative and flexible

Have fun

And stay warm!