Authentic ESG Storytelling: Crafting Promotional Videos For Real Impact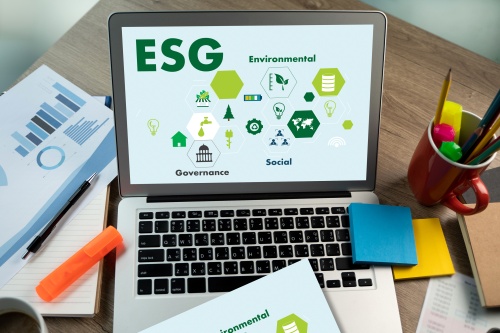 Environmental, social, and governance (ESG) issues have become increasingly important for consumers and investors in recent years. Companies are now facing greater pressure to demonstrate their commitment to sustainability, ethical practices, and positive social impact. One way many brands are responding to this pressure is by using storytelling in promotional videos to highlight their ESG efforts and achievements. However, these stories ring hollow if they are inauthentic or amount to little more than greenwashing.
Crafting videos with authentic ESG storytelling is critical for companies who want to build trust and communicate shared values with stakeholders. The stories must be grounded in real programs and measurable impacts, not just flashy marketing claims. Here, we'll explore best practices for developing authentic, engaging stories that bring a company's ESG vision to life and how brands can utilize this content. 
The Importance Of Authenticity
In today's world, consumers, employees, and investors, especially among coveted younger demographics, have ethics, and social justice on their minds. Environmental and social issues have become personal for many. According to recent studies, the majority of consumers now factor sustainability impacts into purchasing decisions.
At the same time, people have heightened skepticism towards empty corporate claims of "greenness" or "social responsibility." In the internet age, frauds or exaggerations get exposed quickly. Viewers can readily see through ESG marketing that is performative rather than rooted in substantive action. This makes authenticity critical for companies developing promotional videos about their ESG efforts. Assertions require concrete facts, data, and real-world examples to back them up and earn stakeholder trust. If sustainability progress has been imperfect, admit it openly while spotlighting investment and evolution. 
Above all, businesses need to avoid vague abstraction. Put human faces and emotions behind ESG stories so viewers build empathy and see real social impact. How have actual people, communities, and habitats been impacted by sustainability programs? That is what will forge genuine bonds between a brand and its consumers through powerful visuals that really engage audiences. 
Get Creative With Your Promotional Shots
The visual and narrative craft behind ESG promotional videos can make or break their ability to authentically connect with viewers. Best practices include leading with real footage that transports audiences directly into sustainability initiatives happening on the ground. Scene reenactments or slick recap visuals can come off as inauthentic, so brands need to capture volunteer events, renewable factory operations, community park clean-ups, and similar activities as they unfold. This on-the-ground perspective is invaluable. Equally important is featuring firsthand impact stories from real partners, employees, and community members involved in ESG programs. Let their voices vividly convey how lives are changed for the better and avoid overly scripted testimonials. Moments of raw emotion and humanity create bonds between viewers and subjects. 
When crafting the arc of these videos, aim to entertain as much as inform. While values-driven, ESG videos need narrative momentum and elements of humor or surprise that maintain viewer engagement. Even at concise run-times under 3 minutes, ESG videos should feel cinematic and compelling. Additionally, steer clear of preachy tones or self-congratulatory virtue signaling. The goal is inspiring audiences to join the sustainability journey, not shaming them.
Choose Stories Carefully
Selecting the right story is crucial for crafting an authentic ESG promotional video that can be impactful when shared on social channels across the food and drinks industry. Begin by identifying signature initiatives that best exemplify the breadth of the company's sustainability commitments. For example, spotlight programs reducing environmental footprints through renewable operations, fostering ethical supply chains, promoting diversity and inclusion amongst staff, or giving back to disadvantaged communities. Explain the concrete motivations and measurable goals behind each initiative. This grounds them in strategic substance rather than just idealistic messaging.
Brands should also aim to identify stories where data comes alive through tangible human experiences and emotions. Explore what personal connections employees have to sustainability programs. These real human perspectives and voices will forge authentic connections with viewers. In choosing which stories to feature, ensure they align with the core essence of your brand. Is your company bold and disruptive or humble and old-fashioned? Find narratives that feel true to your identity. Consumers relate more to real evolution than glossy perfection. 
Amplify Your Story
The impact of even the most authentic, well-crafted ESG promotional video will be wasted if it never reaches its intended audiences. Companies should leverage a multifaceted promotional strategy to amplify and widely disseminate their sustainability stories. Social media channels offer a prime avenue to directly engage consumers, so publish ESG videos prominently across platforms like Facebook, Instagram, LinkedIn, YouTube and more, and use paid promotions to push the video content to demographics likely to care about sustainability. 
Looking beyond owned channels, brands can also actively pitch the video to reporters at sustainability-focused publications, general news outlets, and relevant trade journals. Securing earned media placements and endorsements lends third-party validation. For exceptionally impactful videos, submit to sustainability awards programs and certifications like B Corps assessments. Trophies and certifications signal endorsement from NGOs and nonprofits as well.
Other creative distribution tactics include sponsoring public screenings, embedding videos on product packaging, integrating QR codes that link to content, displaying videos on digital signage, and repurposing footage across swag materials. The further your authentic ESG story spreads, the greater its impact, and the better your reputation as a brand becomes.
As sustainability and social responsibility become increasingly important to consumers, ESG issues now sit at the forefront for many organizations. Promotional videos present a prime opportunity for companies to showcase their ESG commitments and build critical trust through authentic storytelling. However, truly connecting with audiences requires moving beyond glossy marketing fluff. ESG videos need to highlight real programs, measurable impacts, and evolution through transparency. Stories should be rooted in human perspectives and emotions that build empathy.
Genuine, compassionate ESG storytelling demonstrates shared values between brand and consumer. This forges lasting relationships and drives real change. As pressures mount for organizations to show social and environmental responsibility, those who can share their evolution compellingly and transparently will build affinity, trust, and impact.
---
Image

About The Author: Annie Button is a freelance writer based in the UK, known for her work on topics ranging from business development, PR & branding, digital marketing, and HR. Her work has been published in a variety of prestigious online and print publications.