10 Tips To Help You Find The Perfect Contract Beverage Manufacturer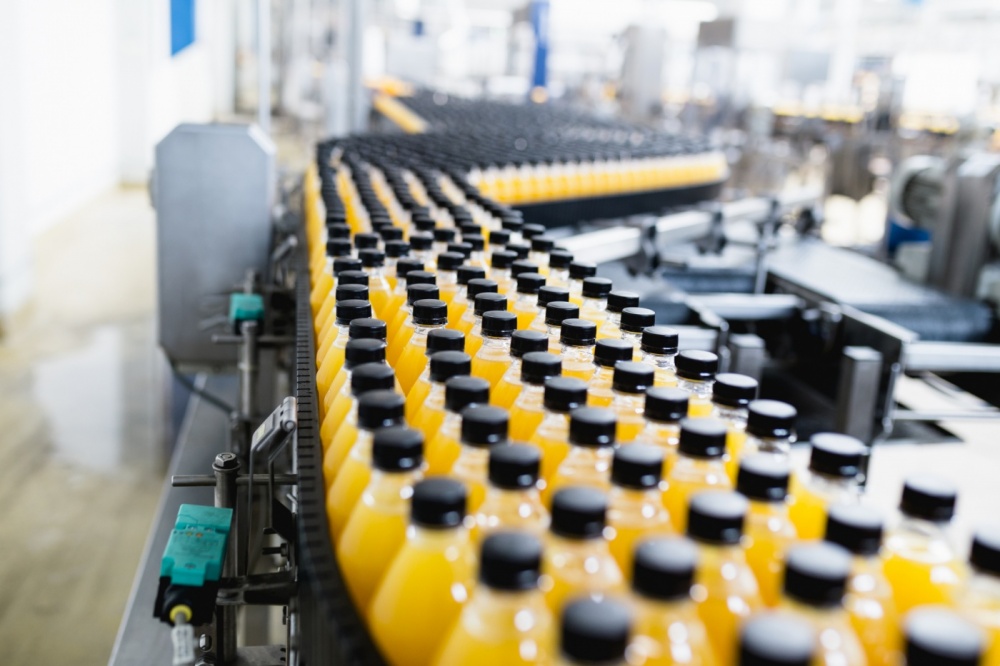 No matter how great your beverage idea is, you can't succeed without the ability to create quality products efficiently and cost-effectively in the right quantities when you need them. For many beverage brands, this means working with a contract beverage manufacturer or co-packer to produce your products. 
Aligning with the right contract manufacturing partner is one of the most critical activities for building a successful beverage business. Still, it's not always an easy task, especially for new, unproven products that require shorter runs or use less conventional ingredients or processes. On top of unprecedented capacity challenges, many contract manufacturers are still dealing with the aftermath of supply chain disruptions caused by the COVID-19 pandemic.  
All of these factors mean it's more important than ever to take an organized approach to your search for the right beverage contract manufacturer. Here is a checklist to help you find the best contract manufacturing match for your beverage business. 
▢ I can deliver a concise elevator pitch about my beverage, the value it brings to the market, its growth potential, and why it's designed to succeed. 
A contract manufacturer is taking bets with their capacity on products and relationships they feel have the potential to grow and create additional opportunities. Make sure you're ready to convince them that you're worth their time and attention. 
▢ I have clearly outlined my product specifications and methods of manufacturing in detail. 
A well-developed commercial formula and an outline of required manufacturing methods provide contract manufacturers with the details they need to scale and produce your beverage efficiently, consistently, and safely. Some of the details you will need include: 

Raw Materials

Packaging specifications for raw materials and finished goods

Target liquid specifications (pH, Titratable Acidity (TA), etc. 

Filling/preservation methods 

Allergens checklist 

UPC and SKU numbers 

Nutrition Facts Panels
▢ I understand the requirements of the certifications and claims (Non-GMO, Organic, Kosher, etc.) I want my product to have.  
Familiarity with certifications and claims requirements and the process and timelines for obtaining them will help you evaluate different co-packers' abilities to meet those requirements and the associated costs to do so. 
▢ I have explored my packaging options. 
Walking through different packaging scenarios and how they affect your manufacturing requirements, costs, and sales and distribution strategies will help guide your search for and discussions with potential contract manufacturers. 
▢ I have an estimated cost of goods sold (COGS) for my product. 
You don't need to share your cost of goods sold with potential co-packers, but being familiar with your products' total per-case cost helps you understand how your manufacturing partner's processes and pricing will impact your profitability. 
▢ I know the impact location will have on my costs. 
Shipping your products from where they are made to where they are distributed and sold can add significant costs that will affect your bottom line. Make sure you know the impact the location of your manufacturing partners will have on your business now and as you expand. 
▢ I have considered my sourcing options and identified options for hard-to-source materials and ingredients. 
You might rely on your contract manufacturer to purchase your materials or procure them from another source directly. Either way, the more you know about the costs and availability of your ingredients and packaging materials, the more quickly you can analyze and adjust your purchasing strategy to benefit your business. 
▢ I have a plan for how I will monitor and manage quality on my end. 
Quality is the cornerstone of a successful beverage brand. It only takes one negative experience for a customer to turn away from your product forever. Consider how you will keep control of your product's quality from start to finish and what role you expect your contract manufacturer to play in quality assurance. 
▢ I have projections and timelines for my future product needs. 
Producing a beverage means coordinating a lot of moving pieces. The more you can plan by anticipating and communicating how much product you'll need and when you need it, the more prepared you will be to evaluate which manufacturers can accommodate your requirements. Proactive production planning can help you manage and navigate lead times, minimum order quantities, and inventory levels to set you and your contract manufacturer up for success.
▢ I am familiar with the current contract manufacturing landscape. 
Initial research on contract manufacturers' capabilities, experience, capacity, quality ratings, customer satisfaction levels, etc., gives you a solid starting point for understanding the challenges and opportunities you might face in your search for the ideal manufacturing partner. 
Finding the right contract manufacturer will help you grow and scale your beverage business. Being prepared will ensure you can secure a partner who is aligned with the goals, values, and vision you have for your beverage brand. 
Do you want help finding a co-packing facility or help preparing your beverage for contract manufacturing? Use BevSource's beverage expertise and contract manufacturing relationships to streamline your path to developing, producing, and scaling your beverage.
A version of this article was first published on RealFood MBA.